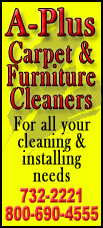 The Ministry of Land, Transport and Maritime Affairs said it made the decision after learning that North Korea had informed China and Singapore of the flight path and other details of the launch.
North Korea told those nations the rocket would be launched in the morning and its debris would fall into the Yellow Sea and in waters east of the Philippines.
The International Maritime Organization said Monday that North Korea had informed it that it planned to launch a satellite between Dec. 10-22 during the hours of 7 a.m and noon. The North provided a list of dangerous coordinates where debris could fall.
South Korean officials said they will reroute six Korean Air flights. They also are considering whether to reroute or change the departure times of several Korean Air and Asiana Airlines flights to Manila.
Copyright 2012 The Associated Press. All rights reserved. This material may not be published, broadcast, rewritten or redistributed.