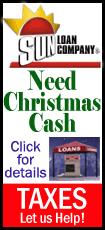 Royal Court spokeswoman Marianne Hagen on Monday said the princess flew to Delhi on Oct. 23, after visa problems prevented the children's Norwegian parents from arriving at the hospital in time for the birth.
Hagen says the princess "didn't want them to be alone," staying with the babies until relatives, and eventually also the two fathers, could get to the hospital.
One of the men is an employee of the royal household and is a good friend of Mette-Marit's. The twins arrived in Norway last week.
Copyright 2012 The Associated Press. All rights reserved. This material may not be published, broadcast, rewritten or redistributed.