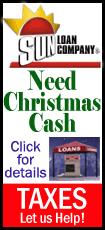 Tied 31-31 after regulation, Illinois State received the ball first and needed only one play to find the end zone in overtime. Quarterback Matt Brown connected with James O'Saughnessy on a 25-yard completion for the score. Nick Aussiker's extra point made it 38-31 with possession moving to Appalachian State. The Mountaineers also struck quickly, needing four plays to score. Jamal Jackson's 4-yard toss to Andrew Peacock made it a one-point game, but Harris blocked Sam Martin's extra point, sealing the 38-37 overtime win.

Brown finished 20 of 32 for 322 yards and tied a career high with five touchdown passes to lift ISU to its second overtime win of the season. Senior wide receiver Tyrone Walker led the receivers with 10 catches for a season-best 176 yards and two touchdowns. O'Shaughnessy set career highs with three receptions, 47 yards and two touchdown receptions. Ben Ericksen paced the defense with 12 tackles, while Matt Goldsmith added a career-best 10 tackles. Evan Frierson had 1.5 sacks and 2.5 tackles for loss.
Leading 14-10 at halftime, ISU went to the air to get on the board first in the second half. On third-and-6 from the Redbird 40-yard line, Brown found Walker for a 9-yard completion. Facing another long third down, Brown scrambled for an 8-yard gain to keep the drive alive. Two plays later, Brown connected with Donovan Harden on a 17-yard touchdown completion, making it 21-10 ISU with 7:33 to go in the third quarter.
The Mountaineers needed five plays to respond. After missing in his first pass attempt, Jackson connected on his next four, including a 48-yard score to Malachi Jones. The five-play drive took 1:39 and made it 21-17 ISU with 5:48 left to play in the third quarter. The Redbirds responded immediately, covering 75 yards on only seven plays to extend their lead. Dunn handled the first three carries, picking up 10 yards for a first down. Brown then went back to the air and found Walker for three long pass completions, culminating in a diving 32-yard touchdown catch, giving Illinois State a 28-17 lead late in the third quarter.
After both teams exchanged punts, the Mountaineers had possession on the ISU 46-yard line. Jackson completed each of his pass attempts, including a 44-yard toss to Simms McElfresh that spotted the ball on the Redbirds' 1-yard line. Two plays later, Rod Chisholm dove into the end zone for a 1-yard score, making it 28-24 ISU with 11:29 to go.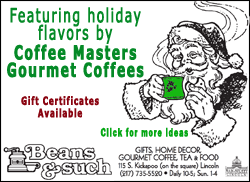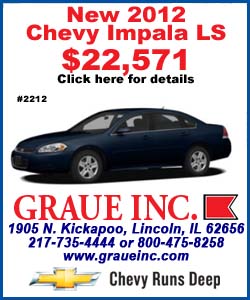 On the ensuing drive, Brown took to the ground and picked up 20 yards on the opening snap. Two plays later, Harden caught a 30-yard toss deep into Appalachian State territory, setting up a 41-yard field goal from Aussieker, making it 31-23 ISU with 7:30 to play.
Illinois State scored first on an eight-play, 83-yard drive that featured three third-and-long completions from Brown to Walker. After missing on his first two pass attempts of the day, Brown found Walker for a 12-yard pass over the middle for a first down. Three plays later, Brown connected on a 26-yard pass to Walker to move the ball past midfield. Facing third-and-6, Brown fired to Walker, who dodged two defenders for a 41-yard touchdown play, making it 7-0 ISU with 5:20 to go in the opening half.
The completion put Walker over 1,000 receiving yards on the season, the first time in his career he passed the 1,000-yard plateau. Three plays later, also on third down, Brown found Walker for a 26-yard pass to move the ball into Mountaineer territory. Three times Brown found Walker.
Appalachian State returned the ensuing kickoff to the Mountaineers' 45-yard line. After a 10-yard rush from Steven Miller moved the ball into ISU territory, Ezra Thompson intercepted Jamal Jackson's end-zone pass attempt. It was Jackson's first interception in 139 pass attempts and Ezra's second pick of the year. That closed the first quarter with Illinois State leading 7-0.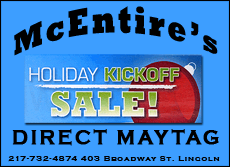 The Mountaineers would tie the game on a 10-play, 69-yard drive that covered 3:46. Miller had five carries for 45 yards, including a crucial 13-yard gain on fourth-and-1. Jackson threw for 31 yards over two plays, before diving into the end zone on a 2-yard keeper to tie the game at 7-7 with 4:15 to go in the opening half.
After forcing a quick three-and-out, Appalachian State threatened and moved the ball into Illinois State territory. Facing fourth-and-1, Frierson tallied the first sack of the game, giving ISU the ball with 1:51 to go and tied at 7-7. Two plays later, Brown threw a 44-yard completion to tight end James O'Shaughnessy. On the next snap, Brown again found O'Shaughnessy for a 9-yard score, making it 14-7 with 0:44 seconds to go. Appalachian State netted a 37-yard field goal as time expired in the opening half to make it 14-10 ISU at the break.
[Text from news release received from Illinois State University]