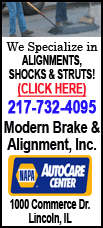 For the Lincoln College women's basketball team, it'll be tough to fall into any lower valleys than the one that occurred during their first half of Saturday's 65-38 loss to Carl Sandburg Community College.

The Lady Lynx scored just eight points in the first 20 minutes, victimized by poor shooting and a rash of turnovers. LC shot just 2 of 26 from the field in the first half, including a 1-of-15 mark from beyond the 3-point arc.

The lack of offensive production was the result of a combination of a lack of energy and a lack of teamwork, according to Lady Lynx coach Carol Wilson.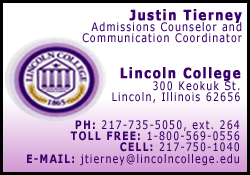 "We didn't bring any energy to begin the game," said Wilson. "Then I felt like we were very selfish on the offensive end of the floor, didn't move the ball very well. Everyone was just jacking up quick shots."
The lack of energy was also evident in other areas, such as rebounding and turnover margin. LC lost the rebounding edge 47-42, while surrendering 21 turnovers to the Chargers' 15 turnovers. The Lady Lynx finished the game with just five assists.
Carl Sandburg controlled the game's tempo throughout the contest, forcing LC into a slower, more methodical game that neutralized the Lady Lynx advantages in team speed.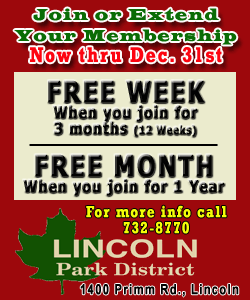 That shouldn't have been a surprise, said Wilson, as her team had faced the Chargers earlier this season.
"That's what they did the first time against us," said Wilson. "We knew that's what they were going to do. We knew they would try some flex cuts and try to be slow. But, defensively, we never made adjustments."
No Lady Lynx player made it into double figures, with Denitra Mack's eight points leading the way for LC. Jessica Miller, Edraniel Tookes and Ariel Williams each added six points for the Lady Lynx, with Tookes also corralling a team-high 10 rebounds.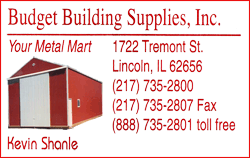 Wilson is hoping her squad can right the ship quickly, with three games in the next week before the monthlong semester break.
"The biggest thing we need to do is just come together as a team and play with more energy," said Wilson. "That was the biggest problem in the first half, just a lack of energy and a lack of teamwork."
[By JUSTIN TIERNEY]