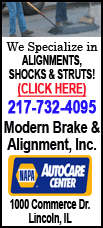 Chancellor Leo Strine Jr. approved the settlement following a hearing Monday.
Strine earlier this year refused to block the acquisition, saying El Paso shareholders should decide themselves whether to approve the deal, despite claims that El Paso executives had undervalued the company and that El Paso's financial adviser, Goldman Sachs & Co., had a conflict of interest because it owned almost 20 percent of Kinder Morgan at the time.
Under the settlement, none of the defendants admitted wrongdoing, but Goldman Sachs was not paid $20 million for serving as El Paso's financial adviser.