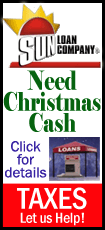 Slovenes say they have had enough.
Chanting "Thieves!" several thousand people took to the streets again Monday in this small, crisis-hit Alpine state, rejecting what they call the country's "corrupt elite." Thousands also took to the streets last week in what has become biggest outburst of public discontent in decades, outrages that has seriously shaken the nation once praised for its smooth transition from communism to market economy.
Angry demonstrators in the second-largest city of Maribor on Monday pelted the mayor's office with rocks, bottles and flares, while riot police brought in reinforcements and flew a helicopter above the crowd. Police skirmished with about two dozen hooligans, and witnesses said several were arrested.
In the capital of Ljubljana, several thousand protesters marched through the city center, carrying banners and chanting anti-government slogans a day after left-leaning former prime minister Borut Pahor won the presidential runoff with some 67 percent of the votes. Balloting was marked by a low turnout.
Another peaceful rally of about 2,000 people was held Monday in the eastern town of Celje.
Faced with a recession and plummeting living standards, many in this country of 2 million feel that they -- and not the politicians -- are taking the burden of the government's budget cuts and tax hikes, moves designed to avoid an international bailout.
"The little man has a feeling that all politicians do is quarrel and steal," said analyst Vlado Miheljak. "People here have never felt so insecure."
One of the figures facing public discontent is right-leaning Prime Minister Janez Jansa, who is on trial with several others in an alleged bribery scheme to secure a deal for a Finnish arms company during a previous term as the head of government in 2004-2008.
Jansa's main opponent Zoran Jankovic, who is the mayor of Ljubljana, also faces a graft probe in a multimillion deal over the building of a sports complex there.
Both have denied the accusations as political.