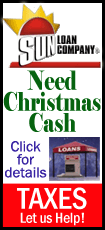 Kutcher headlines director Joshua Michael Stern's "jOBS," one of 18 star-studded premieres announced Monday for Robert Redford's independent-cinema showcase. Chronicling 30 years in the life of the Apple mastermind who died last year, "jOBS" is the closing-night film at Sundance, which runs Jan. 17-27 in Park City, Utah.
Seyfried has the title role in Rob Epstein and Jeffrey Friedman's "Lovelace," a portrait of the adult-film actress who became an anti-porn crusader years after starring in the hardcore hit "Deep Throat."
The roles are dramatic departures for Kutcher, best-known for broad movie comedies and the TV sitcoms "That `70s Show" and "Two and a Half Men," and Seyfried, best-known for romances such as "Dear John" and "Mamma Mia!"
But dramatic departures often are what it's all about at Sundance, which presents films out of the mainstream that let top-name talent take a break from the Hollywood mold.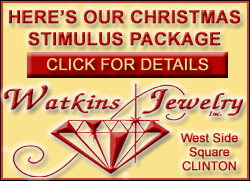 "A lot of these actors are looking to spread out of their comfort zones," said Sundance director John Cooper. "It's about doing something different for them."
The lineup of dramas, along with 11 documentaries also announced in the premiere section Monday, play outside the roster of 64 films unveiled last week for Sundance's U.S. and world-cinema competitions. Along with entries in the festival's midnight section and other programs also announced last week, Sundance will offer 115 feature-length films.
The dramatic premieres present a number of reunions among filmmakers and stars, including Richard Linklater's "Before Midnight," with co-writers Ethan Hawke and Julie Delpy reprising the star-crossed romantic roles they played in 1995's "Before Sunrise" and 2004's "Before Sunset"; Jane Campion's "Top of the Lake," a six-hour mystery whose cast includes Holly Hunter, who won an Academy Award for the director's 1993 drama "The Piano"; Nat Faxon and Jim Rash's misfit teen tale "The Way, Way Back," featuring Steve Carell and Toni Collette, who co-starred in the 2006 Sundance premiere "Little Miss Sunshine"; and Michael Winterbottom's "The Look of Love," with his frequent star Steve Coogan as British porn baron Paul Raymond.