Wayne Houchin said he is receiving treatments for burns on his face, scalp and hands that occurred when the guest host of the "Closer to the Stars," program abruptly tossed a fistful of flaming liquid at him during a Nov. 26 taping of the show.
"I am still in a lot of pain but I am recovering," the magician said in an email to The Associated Press.
He has hired lawyers to begin preparing a complaint against host Franklin Barazarte, a necessary first step before authorities can pursue a criminal case in the Caribbean country.
"The attack was intentional. The host didn't trip and accidentally spill it on me. He intended to pour flaming liquid on me," said Houchin, who said he still doesn't know what may have motivated Barazarte.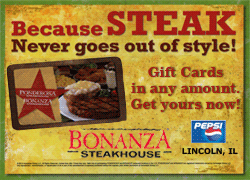 "The host's intentions will play a role in the severity of his punishment, but that's for a court of law to determine and decide," he said.
Barazarte, who was filling in as a guest host on the astrology and variety show, did not respond to calls from AP. The regular host, Adriana Azzi, also did not respond to a request for a comment. Both were apparently in New York.
Houchin, a 29-year-old from Chico, California who recently finished a season as a host of the Discovery Channel show "Breaking Magic," came to the Dominican Republic with his wife as part of the "Curiosities 2012" tour. He and two other magicians expected to be interviewed and perform magic on the program.
But the host announced that he wanted to give Houchin a "blessing," the American said. Barazarte then told one of the other magicians, BJ Bueno, to hand him a bottle of "Agua de Florida," a cologne that is flammable and used in Santeria rituals.