The news drew congratulations from around the world, with the hashtag "royalbaby" trending globally on Twitter.
The couple's first child will be third in line to the throne -- behind William and his father, Prince Charles -- leapfrogging the gregarious Prince Harry and possibly setting up the first scenario in which a female heir could benefit from new gender rules about succession.
The palace would not say how far along the 30-year-old duchess is, only that she has not yet reached the 12-week mark.
Palace officials said the duchess was hospitalized with hyperemesis gravidarum, a severe form of morning sickness that affects about 1 in 200 women and can lead to dehydration or worse if left untreated. They said she was expected to remain hospitalized for several days and would require a period of rest afterward.
Until Monday's announcement, the duchess had shown no signs of being with child. She was photographed just last week bounding across a field clad in black high-heeled boots as she played field hockey with students at her former school.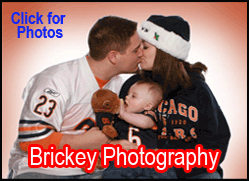 Still, speculation has swirled about when she and William would start a family from almost the moment they were wed on April 29, 2011, in a lavish ceremony at Westminster Abbey.
The attractive young couple is immensely popular -- with William's easy common touch reminding many of his mother, the late Princess Diana -- and their child is expected to play an important role in British national life for decades to come.
For months, Kate's every move has been scrutinized for clues about a possible pregnancy -- from each time she touched her stomach to whether her outfit choices hinted at a baby bump.
In September, tongues wagged over why she might be avoiding alcohol when the duchess opted to toast with a glass of ice water instead of champagne during a banquet in Singapore.
Last week, the rumor mill kicked into high gear when a beaming William accepted a baby outfit from a well-wisher that bore the phrase, "Daddy's little co-pilot."
"I'll keep that," he reportedly said.
The confirmation of Kate's pregnancy caps a jam-packed year of highs and lows for the young royals.
They have traveled the world extensively as part of Queen Elizabeth II's Diamond Jubilee celebrations and weathered the embarrassment of a nude photos scandal, after a tabloid published topless images of the duchess.
Joe Little, managing editor of Majesty magazine, said the news ended a year that saw the royal family riding high in popular esteem after celebrations of Queen Elizabeth II's 60 years on the throne.
"People enjoyed the royal romance last year and now there's this. It's just a good news story amid all the doom and gloom," he said.