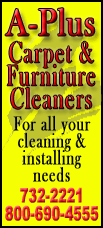 Thirty-seven-year-old Richard Lee Norris of Hillsville, Va. was injured in a gun accident in 1997 and said he rarely left home afterward, shopping at night so he wouldn't be stared at. Now, he's finally coming out of hiding.
Norris received the face transplant in a 36-hour operation in March. It included the replacement of both jaws, teeth, tongue, skin and underlying nerve and muscle tissue from scalp to neck.
Norris told The Washington Post he's been doing well and has been regaining his speech, which is improving daily.
___
Information from: The Washington Post, http://www.washingtonpost.com/
Copyright 2012 The Associated Press. All rights reserved. This material may not be published, broadcast, rewritten or redistributed.