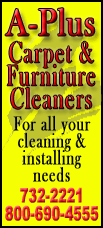 Soon after the Hall of Fame welcomed three new members from long ago, teams got busy. The World Series champion San Francisco Giants kept center fielder Angel Pagan, while the Texas Rangers brought back catcher Geovany Soto and made a deal for injured closer Joakim Soria.
Top free agent Josh Hamilton remained in play after hitting 43 home runs with 128 RBIs for the Rangers last season.
"I saw Josh on the flight here Sunday by accident. Coincidence, I guess, is a better word than accident," Texas general manager Jon Daniels said. "Chatted with him a little bit in the airport. I know he's here probably to meet with some other teams."
Quite a contrast to last year's session, when the Miami Marlins often appeared to be the only player with their high-priced splashes. This time, inside the vast Opryland Hotel complex that houses a studio for famed country music station WSM, several teams had a grand ole time.
Coming off a last-place finish, Boston tried to resolve its catching situation. Napoli got a $39 million, three-year contract, a person familiar with the deal told The Associated Press.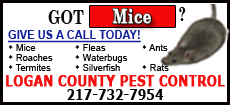 "Awesome addition to our team!" Red Sox pitcher Jon Lester tweeted.
The Red Sox are aiming at another prize, too, exploring trade possibilities to pry Cy Young Award winner R.A. Dickey from the New York Mets. Boston GM Ben Cherington didn't mention the knuckleballer by name, simply saying the price for pitching was "always steep for the better guys."
Mets manager Terry Collins, meanwhile, left the trade talk to others.
"Anybody, anything can happen anytime. I've been in the game long enough to understand that," he said. "I don't think as managers we can sit here and get caught up on one move or another move and say, well, this is -- we can't worry about that. We've got to worry about what we have and how we're going to get better.
"When we go to spring training, I'm going to look at the names on those lockers, and I'm going to figure out what we've got to do to be successful with the names on the lockers, depending on who they are," he added.
Also in play, maybe: Marlins pitcher Ricky Nolasco.
Nolasco, who went 12-13 with a 4.48 ERA this year and is signed for $11.5 million next season, asked the payroll-slashing Marlins to deal him in the wake of trades that jettisoned Jose Reyes, Mark Buehrle, Heath Bell and Josh Johnson.
"I just think that he's just looking for a better situation than he feels what is presented to him in Miami," agent Matt Sosnick said. "We defer to the fact that we have no control and he's under contract for another year. The team certainly can do as they please. We felt it was important to make his feelings known."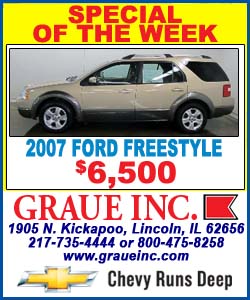 The Yankees know Rodriguez won't be in the lineup on opening day. The 37-year-old third baseman, looking nothing like the slugger who ranks fifth on the career list with 647 homers, will have surgery on his left hip and could be out until the All-Star break.
"It's a significant blow," Yankees GM Brian Cashman said. "But we've dealt with significant blows and, hopefully, we'll be able to deal with this one, as well."
Rodriguez is a 14-time All-Star and baseball's highest-paid player at $275 million. This will be his sixth stint on the disabled list in six seasons, including a trip in 2009 after surgery on his right hip.
Loney found a new home in Tampa Bay. The 28-year-old first baseman hit a combined .249 with six homers and 41 RBIs for the Los Angeles Dodgers and Boston.
Soria reached a two-year agreement with Texas after missing the entire season for Kansas City because of his second Tommy John surgery. The Royals declined their option on the two-time All-Star for next year.
The first announcement at the meetings podium came from the Hall of Fame, which said its pre-integration panel had elected former Yankees owner Jacob Ruppert, longtime umpire Hank O'Day and barehanded catcher Deacon White. They were honored for their achievements before the first half of the 20th century, and increased Cooperstown's membership to 300.
Ruppert brought Babe Ruth to New York, built Yankee Stadium and transformed the pinstripers into baseball's most dominant power. He did so much, many people just figured he was already enshrined.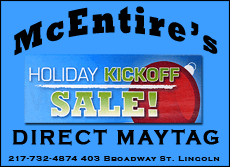 "The family is so thrilled," great-grand-nephew K. Jacob Ruppert told The Associated Press by phone. "His mark is now indelible."
"Growing up, I was under the impression that he was inducted sometime in the 1940s or 1950s. But I guess it never happened. Some things in history aren't appreciated. If it's not in the here and now, it's off the radar screen."
Expanded replay, however, is still important to Major League Baseball.
Commissioner Bud Selig has said he wants to add video reviews for trapped balls and fair-or-foul calls next season. MLB executive Joe Torre said "we're looking at it" but offered no guarantee that the technology would be in place by then.
[Associated Press; By BEN WALKER]
Copyright 2012 The Associated Press. All rights reserved. This material may not be published, broadcast, rewritten or redistributed.