AMERICAN CONFERENCE
East
W L T Pct PF PA
New England 9 3 0 .750 430 260
N.Y. Jets 5 7 0 .417 228 296
Buffalo 5 7 0 .417 277 337
Miami 5 7 0 .417 227 249
South
W L T Pct PF PA
Houston 11 1 0 .917 351 221
Indianapolis 8 4 0 .667 265 306
Tennessee 4 8 0 .333 248 359
Jacksonville 2 10 0 .167 206 342
North
W L T Pct PF PA
Baltimore 9 3 0 .750 303 242
Pittsburgh 7 5 0 .583 254 230
Cincinnati 7 5 0 .583 302 260
Cleveland 4 8 0 .333 229 265
West
W L T Pct PF PA
Denver 9 3 0 .750 349 244
San Diego 4 8 0 .333 258 257
Oakland 3 9 0 .250 235 376
Kansas City 2 10 0 .167 188 322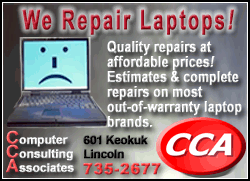 NATIONAL CONFERENCE
East
W L T Pct PF PA
N.Y. Giants 7 5 0 .583 321 243
Washington 6 6 0 .500 312 301
Dallas 6 6 0 .500 280 295
Philadelphia 3 9 0 .250 217 320
South
W L T Pct PF PA
Atlanta 11 1 0 .917 317 229
Tampa Bay 6 6 0 .500 333 285
New Orleans 5 7 0 .417 321 327
Carolina 3 9 0 .250 235 292
North
W L T Pct PF PA
Green Bay 8 4 0 .667 296 259
Chicago 8 4 0 .667 294 198
Minnesota 6 6 0 .500 262 272
Detroit 4 8 0 .333 300 315
West
W L T Pct PF PA
San Francisco 8 3 1 .708 289 171
Seattle 7 5 0 .583 242 202
St. Louis 5 6 1 .458 221 267
Arizona 4 8 0 .333 186 234
Thursday's game
Atlanta 23, New Orleans 13
Sunday's games
Houston 24, Tennessee 10
Seattle 23, Chicago 17, OT
N.Y. Jets 7, Arizona 6
Indianapolis 35, Detroit 33
New England 23, Miami 16
Green Bay 23, Minnesota 14
St. Louis 16, San Francisco 13, OT
Kansas City 27, Carolina 21
Buffalo 34, Jacksonville 18
Denver 31, Tampa Bay 23
Cleveland 20, Oakland 17
Pittsburgh 23, Baltimore 20
Cincinnati 20, San Diego 13
Dallas 38, Philadelphia 33
Monday's game
Washington 17, N.Y. Giants 16
Thursday, Dec. 6
Denver at Oakland, 8:20 p.m.
Sunday, Dec. 9
St. Louis at Buffalo, 1 p.m.
Baltimore at Washington, 1 p.m.
Dallas at Cincinnati, 1 p.m.
San Diego at Pittsburgh, 1 p.m.
N.Y. Jets at Jacksonville, 1 p.m.
Atlanta at Carolina, 1 p.m.
Tennessee at Indianapolis, 1 p.m.
Kansas City at Cleveland, 1 p.m.
Philadelphia at Tampa Bay, 1 p.m.
Chicago at Minnesota, 1 p.m.
Miami at San Francisco, 4:05 p.m.
Arizona at Seattle, 4:25 p.m.
New Orleans at N.Y. Giants, 4:25 p.m.
Detroit at Green Bay, 8:20 p.m.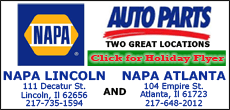 Monday, Dec. 10
Houston at New England, 8:30 p.m.
Copyright 2012 The Associated Press. All rights reserved. This material may not be published, broadcast, rewritten or redistributed.