Board members present for the meeting were David Hepler, Robert Farmer, Andy Anderson, Rick Aylesworth, Kevin Bateman, Bill Martin, Pat O'Neill, Gene Rohlfs, Chuck Ruben, Terry Carlton and Jan Schumacher. Andy Meister was absent.

State's Attorney Jonathan Wright and County Clerk Sally Litterly were also present.

The first item for business was the assigning of terms for the board members. Logan County is divided into six districts, with two representatives from each district on the board. One term of two years and one of four years were assigned for each district via drawing. The representative who drew could choose to accept the term or switch if both parties agreed.
The board members will be serving the following terms:
District 1: Chuck Ruben, four years; Bill Martin, two years.

District 2: Jan Schumacher, four years; Bob Farmer, two years.

District 3: Rick Aylesworth, four years; Andy Meister, two years.

District 4: David Hepler, two years; Gene Rohlfs, four years. Hepler and Rohlfs switched after the initial drawing. The final result is as shown.

District 5: Andy Anderson, two years; Pat O'Neill, four years.

District 6: Terry Carlton, two years; Kevin Bateman, four years.
The second order of business was the appointment of the board chairman and vice chairman. David Hepler presided while the board made nominations and voted.
Rick Aylesworth nominated Robert Farmer; no other nominations were submitted. Farmer was unanimously reappointed to the position of chairman.
As for the vice chairman, two nominations were made. Andy Anderson nominated Hepler, and Terry Carlton nominated Chuck Ruben.
County regulations dictate that each nomination be voted on separately, meaning it is not simply a vote of Hepler or Ruben. Both roll-call votes came to a tie, with Kevin Bateman voting "present," meaning he abstained from the vote.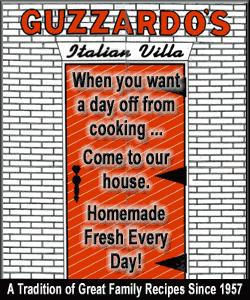 While previous boards have turned to flipping a coin in this instance, the current board members wanted to ensure that they were following legal guidelines in resolving the tie. Because of the confusion as to how to proceed, State's Attorney Jonathan Wright offered his opinion on the matter.
Before Wright entered the courtroom, Ruben said: "I could change my vote to Doc Hepler. He's done a good job. I don't have a problem with it."
Wright recommended to the board members: "It would almost have to be something like that (a coin toss) to break it. There's no other way to go off of it. Everybody's cast their vote." Wright also suggested there could be a motion to reconsider and vote a second time, and see if it changes anything.
Ruben mentioned that the board had done this in the past, but the vote did not change. A motion to reconsider both nominations was made and turned down 7-4.
As a result, the board turned to flipping a coin. Wright flipped a quarter with Hepler as "heads" and Ruben as "tails." The coin was flipped and landed heads, meaning Hepler was reappointed as vice chairman.
"Chuck would have done a fine job. I hope I can do as good of a job, and there's been nobody easier to work for than Bob Farmer. For the last two years I want to thank everyone in this room for making a difficult job easy and enjoyable," said Hepler.
Hepler was also unanimously appointed as a parliamentarian.
Farmer said he would complete committee assignments before the board of whole meeting this month, and they will be finalized at the reconvened board meeting.
This month's meetings are expected to proceed as normal.
[By DEREK HURLEY]