The airlines have reduced the number of flights and are using smaller airliners in order to decrease expenses. This means that because flights tend to be full, reservations need to be made as soon as a decision is made to travel. A decision on which departure and arrival airports to use must also be thrown into the mix.

A traveler can still use a travel agent to book flights. Agents do offer convenience, but be prepared to pay a fee for their services.

Most folks prefer to go directly to the airline and book online, or they use an online source such as Travelocity, Expedia or TripAdvisor to do the research for them. There are many of these sites, but these are some of the most well-known.

In central Illinois, we have a choice of departure airports and multiple airlines that offer service to the entire country. Travelers doing it themselves would have to research each airport and all of the airlines serving the airport, and then determine which to use, based on schedule and price.
In Lincoln, we can chose to depart from Springfield, Peoria or Bloomington, which usually offer short flights to larger airline hubs such as Chicago, Dallas, Atlanta or Detroit. Some travelers may elect to cut out the "middleman" and drive directly to the larger hubs such as Chicago O'Hare and Midway, Indianapolis, or St. Louis Lambert.
The decision to depart from a central Illinois airport or to drive to a larger city offers benefits and drawbacks.
On the plus side of choosing to depart from a central Illinois airport is the short commute time to the airport. Springfield, with flights to Chicago and Dallas, is a 35-minute drive from Lincoln. Bloomington, with flights to Chicago, Atlanta, Detroit and Dallas, is a 45-minute drive. Peoria, with nonstop flights to Chicago, Denver, Detroit and Dallas, is a one-hour drive at posted speeds.
One small drawback to a local departure is that regional jets that airlines usually use have limited passenger capacity -- around 50 seats. This makes securing a reservation as early as possible a necessity around the busy holiday flying season.
One advantage of a local departure airport is the free parking. Another is the much shorter lines encountered when passing through TSA security. Just make sure that when parking, you note the section and row where you leave your car, so that it can be easily found on the return trip. Some local airports offer shuttle service from the lot to the terminal -- a big help when multiple bags and toddlers are involved.
The use of regional jets with limited seating makes for some other issues. In this era of roll-aboard luggage, even the smallest one will not fit in the tiny overhead compartments on regional jets. The small overhead compartments seem only fit for small bags and coats. The airlines recognize this and offer valet luggage service, where a legal roll-aboard is checked at the entrance to the airliner and then brought to a similar location at the destination. These bags are usually the first ones removed from the bins on the airplane on arrival.
When a traveler decides to drive to a major Midwest hub such as Chicago or St. Louis, say to catch that Southwest flight, one should allow plenty of time to deal with big-city traffic delays and gigantic parking lots. Long TSA lines are the norm on busy travel days. The day before Thanksgiving and the Sunday after Turkey Day are typically the busiest airline days of the year.
When boarding a flight in a larger airliner, be aware of some issues regarding your roll-aboard luggage. Since some airlines have been charging for checked luggage, most everyone has a carry-on. Make sure your carry-on is the proper size.
Bloomington resident and American Eagle flight attendant Glenn Owsiany says he is constantly amazed at the difference between what the airlines consider to be a carry-on and what the passenger considers to be acceptable. The aisles are often clogged with passengers toting bags for carry-on that are obviously in the checked category.
On some of the smaller airliners, such as the MD-80 or 737, the overhead compartments may be specific for the travel bag you are using. The overhead on the right may be reserved for a roll-aboard only, with wheels in first, and the left may be reserved for smaller soft-side bags. Coats should not be placed in the overheads until all luggage is stowed.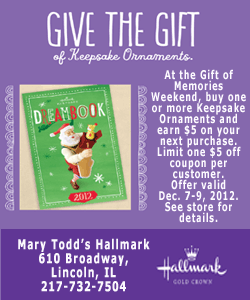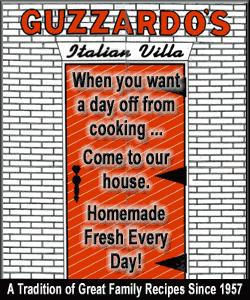 On a recent flight, one passenger with a roll-aboard did not hesitate to take someone else's soft-side bag from the inappropriate space and move it across the aisle to the other overhead. During the flight, the owner of the soft-side could not find his bag to retrieve something from it. He just knew it was in the space on the right-hand side. Finally, a kind passenger mentioned a possible switch. Help your fellow passengers by sticking to the rules on luggage size and placement.
In-flight service has been reduced to a bare minimum if you are seated in coach. The airlines do not even serve the tiny bags of pretzels when the drink cart comes down the aisle. While soft drinks and coffee are still free, there is a fee for everything else.
The airlines are using credit card readers for onboard purchases now. Cash is no longer accepted on some flights.
If cash is still the only way to purchase drinks, such as on American Eagle, make sure you have some $5 bills and at least five $1s so that the flight attendants don't have to make change. That helps them and speeds service to all passengers. A beer or glass of wine is usually $6 on most flights.
If you are flying first class, skip the preceding paragraph.
While you may never see the flight crew on your trip by air, the cabin crew is always available to help with boarding and safety issues. Just remember that most flights will be full during the holidays, and there is only one direction of flow when you board and one when you deplane, especially on single-aisle airliners. Help your fellow passengers and the flight attendants by stowing your gear and sitting down as soon as possible.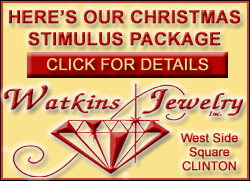 The main goal of the cabin crew is to ensure safety during all phases of flight. They work long hours in a small space. Courtesy goes a long way in helping with a packed airplane.
As Lincoln resident and Southwest Airlines flight attendant Kim Crane says: "I see a thousand people on a busy day. We always try to be upbeat and helpful. The passengers need to help out also."
With all of this talk about traveling by air, we should not forget that a means of travel to the entire country is accessible in downtown Lincoln. No travel plans should be considered without mentioning Amtrak.
The trains coming through Lincoln, bound for Chicago and St. Louis, are generally on time and comfortable. The new high-speed rails that have been installed over the past two years make for a quiet and very smooth ride.
It is important to know that all seats on Amtrak are now reserved, so you will need a ticket when you board. Normal and Springfield have stations with ticket agents, but a passenger boarding at Lincoln's station will have to obtain a ticket by other means. The easiest way is to go online, purchase a ticket and have Amtrak mail it to you. If time does not allow this, generally the conductor will have your ticket.
One nice aspect about Amtrak is the ability to check whether a train is on time. A call to 800-USA-RAIL is all it takes, and input your train number. Train times can also be checked online by computer and by smartphone.
Speaking of electronic communication and travel, the airlines now will email flight times and on-time notices straight to your computer or smartphone. Be sure to give them your email address and mobile number when making reservations.
One time-saving feature of airline travel is the ability to get a boarding pass before leaving home. Just log on to your airline website within 24 hours of departure, enter the locater number of your reservation and print your boarding pass. If you don't check luggage, you can skip the often-long lines at the airline counter and go directly to your gate. Some airlines, including United, email a confirmation of a reservation and embed the check-in link in the email.
Whether you travel by air or train for the holidays, knowing some useful tips will help make the trip as smooth as possible, and "home for the holidays" will only bring a smile and warm thoughts.
[By CURT FOX]