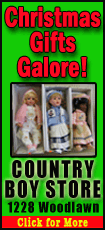 Goodman opened by expressing Main Street's appreciation to the city in their co-sponsorship of the annual Lincoln Christmas Parade on Nov. 29.

Goodman said Main Street was very well pleased with the number of entries this year: 54. He noted that in looking back at past years, this was the largest parade the city has seen in several years.

He also announced the winners of the various categories.

In floats and vehicles, Charron's Auto Repair took first place. Second place went to the local Scout Pack 111, and third place was awarded to the New Holland Hollanders 4-H club.

In the walking entries, Christian Village took first, with the U.S. Postal Service taking second. Third place went to Toys for Tots.

The Mayor's Choice award went to Special Olympics, with Ryan Curry Professional Lawn Maintenance providing the transportation.

See photos of this year's parade in the LDN special Lincoln Christmas Parade magazine.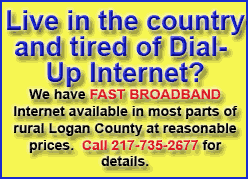 Goodman also commented that Main Street has hung wreaths on each corner of the square as a part of their Christmas decorating for downtown. The annual Christmas tree on the courthouse lawn is also up. Goodman expressed appreciation to the Coopers of Angel Valley Tree Farm for once again donating a tree.
In addition, Santa will be visiting local businesses across the next three Saturdays. Goodman said there is a specific schedule (posted in today's LDN) of when and where Santa will be.
In the list of places Santa will visit are Mission Mart, Hallie's, Sorrento's, Owl's Roost, Main Street Lincoln office, Mary Todd's Hallmark, Lincoln post office, Lincoln Fire Department and Kroger's.
Goodman then said that he had also come to the council to introduce them to Main Street's new executive director, Bill Hoagland.
Hoagland took the podium, saying the position of executive director of Main Street was a very unique opportunity for him.
He gave a brief history of his youth in Lincoln, running through the schools he attended, which include Washington-Monroe, Lincoln Junior High, Lincoln Community High School and Lincoln College. He finished his college career at Northwest University.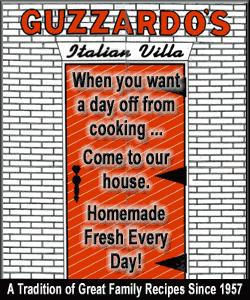 Hoagland is a LCHS Class of 1970 graduate. He played basketball throughout his school career and said that in addition to his parents, many of the people who shaped his life were his coaches. He named Roger Webster at Lincoln Junior High, Duncan Reid at LCHS, Allen Pickering and Tom Zurkhammer at Lincoln College, and Tom Jorgenson at Northwestern. He also remembered Bucky Washam as his coach in Pony League, saying these were the people who played a large role in making him into the person he is today.
Hoagland's career has taken him out of the Logan County area, as he has worked with a variety of companies in marketing. He most recently owned his own company in Denver, Colo., where he worked with business owners to help them develop and grow their business.
He told the council there are three "makes" on the road to success: first you have to make a living, then you need to make a difference, and hopefully you end up by making wealth.
He told the council he was excited to be back home in Lincoln, a community he truly loves.
"This is where I shaped my core values, where I became what I am as a person. We have a unique combination with what Main Street has to offer and what I bring to the table with my experiences, both those that were successes and those that were hard lessons to learn along the way," Hoagland said. "I just can't tell you how excited I am to be back in Lincoln."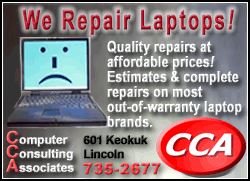 After Hoagland finished, he asked the group if they had any questions for him. When no one immediately responded, he quipped that it was an easy crowd.
Alderwoman Kathy Horn drew a chuckle from everyone when she responded: "You're not here asking for money?"
Jonie Tibbs also offered a welcome to Hoagland as did Mayor Keith Snyder.
[By NILA SMITH]
Past related article