Special feature from LDN magazine:
Home for the Holidays
Starting a family tradition: Sending season's greetings in the electronic age
By Hannah Michalsen
Send a link to a friend
[December 05, 2012] In the new digital age, the time-honored tradition of the annual Christmas card has begun to decline. Writing a letter, buying stamps and mailing off the numerous cards has become more expensive over the years.
Today, new online greeting companies will email a greeting from you, from the comfort of home, for free. And the cards offer all manner of styles and presentations, including features a paper card couldn't deliver, such as quaint winter scenes that have animated snow piling up while smoke curls out the home chimney. You might say they are the new Currier & Ives.

There are also companies like Skype, which allow computer users to speak face to face.

With families being spread farther across the country, Christmas gifts are also getting more difficult to share. However, electronic gift cards and regular gift certificates have become a staple in many stockings.

Sending a Christmas greeting should not be just something from the past. There are ways to keep sending the seasonal messages.
Many families have turned to the one-page picture Christmas card. Everyone dresses in a holiday sweater for a group shot. This is a quick, easy option for busy families. Many photographers will do holiday sittings for a minimal cost. The developed pictures can then be taken to Walgreens or Wal-Mart to create a Christmas postcard that will soon be on its way with a "Merry Christmas!" so faraway relatives can see how everyone has changed in the last year.
Electronic greetings have recently become part of the holiday greeting process. Most everyone has a working email address and therefore can receive most Christmas greetings sent over the Internet. The cards will even sing and dance for the recipient. A quick search of "online holiday greeting" will bring up loads of online greeting sources.
At skype.com, an account can be created in order to have a face-to-face chat online. The computer has to have a Web camera readily available, but seeing the faces of loved ones is amazing. Faraway grandparents can actually view grandchildren opening presents. A Skype account is easy and convenient to set up. This type of face-to-face interaction is not limited to Christmastime and can be used year-round.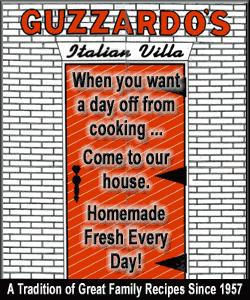 The traditional Christmas card and letter is still a great option. Many long-distance family members and friends catch up through the annual letter. It is still fun to decide what kind of Christmas card theme the family will send: sophisticated to whimsical, commercially prepared or customized.
The costs may be a deciding factor and vary widely. An electronic greeting can cost nothing. When mailing, in addition to the card costs, postage has increased from last year to 45 cents per stamp. However, there are bulk mailing rates for those families who have more than 100 greetings to send.
Finally, there's deciding how to send the Christmas gifts. If mailing gift cards is the way to go, all stores and restaurants have some sort of gift card available for purchase. Even online stores like Amazon offer gift cards.
Here in Lincoln, the chamber of commerce has Chamber Bucks available. These encourage shoppers to shop locally, which supports the community. Chamber Bucks can be used at a wide variety of local stores and restaurants. Check out www.lincolnillinois.com for a full listing.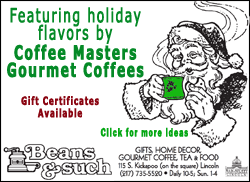 It doesn't matter how a Christmas greeting is sent. What matters is that most recipients of a Christmas card are excited to hear from the sender, no matter how the greeting got there.
[By HANNAH MICHALSEN]