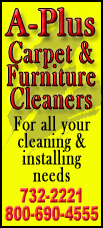 For decades, the German automaker has sold an array of iconic 3 and 5 Series automobiles. Now it is adding a new category: The 4 Series, BMW said in a statement Wednesday.
That category will debut with a coupe that now is part of the 3 Series.
"The `4' stands for greater sportiness, greater exclusivity and even clearer differentiation from the BMW 3 Series range," the statement said. It almost certainly will come with a higher price, although that wasn't released.
The new coupe, which has its own design, adds to the qualities of the 3 Series in aesthetics, dynamics and elegance, the company said. It's longer, wider and lower than the current 3 Series coupe.

It's a similar strategy that BMW has incorporated for its 5 and 7 Series cars, moving coupes one number higher.