Benchmark crude fell 62 cents to finish at $87.88 per barrel on the New York Mercantile Exchange.
Oil prices were higher earlier in the day. But a weekly report from the Energy Information Administration showed that inventory has barely moved at the key oil hub in Cushing, Okla. That suggests that most refiners have all the supply they need for now, driving prices lower.
Nationally, inventories fell 2.4 million barrels last week, more than the 1.25 million barrel decline expected by analysts surveyed by Platts, the energy information arm of McGraw-Hill Cos. Still, inventories are well above average for this time of year, the EIA said. And inventories of gasoline and blending components both rose last week.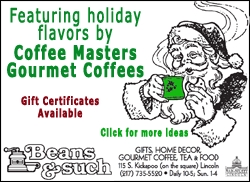 In addition Platts noted that gasoline stocks were higher in all regions of the U.S. and above the five-year average. Meanwhile, the EIA report suggested that demand for gasoline was lower, Platts said.
Gasoline prices at the pump fell slightly to a national average of $3.38 per gallon, according to AAA.
Brent crude, which is used to price international varieties of oil, fell $1.03 to end at $108.81 per barrel on the ICE Futures exchange in London.