Illinois expands Prescription Monitoring Program to help combat prescription drug abuse
New national network will allow states to share prescription drug information

Send a link to a friend
[December 06, 2012] SPRINGFIELD -- The Illinois Department of Human Services Prescription Monitoring Program has joined a national data-sharing network that will provide for greater identification and prevention of prescription drug abuse.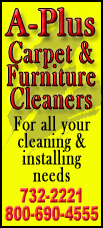 "This expansion of our Prescription Monitoring Program is an important step in our efforts to better monitor prescriptions for controlled substances," said IDHS Secretary Michelle R.B. Saddler. "Our enhanced program will give us a vital tool in helping to prevent prescription drug abuse."

The National Association of Boards of Pharmacy's PMP InterConnect program allows participating states to share information on prescriptions of controlled substances. Through this network, the IDHS monitoring program will be better able to identify when patients have been issued duplicate prescriptions for controlled substances across state lines. The program would alert prescribers and dispensers when patients exceed recommended limits on controlled substances, which will help to prevent prescription drug abuse.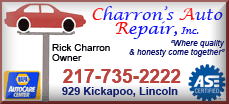 The Prescription Monitoring Program will also integrate controlled substance prescription data into electronic health record systems to allow access to prescription information across health care networks, including emergency departments and short- and long-term inpatient care.
The Illinois Prescription Monitoring Program began in 1986, and at that time monitored only Schedule II prescription drugs, including painkillers, such as morphine and hydrocodone. In 2007, the program was expanded to monitor Schedule III through V drugs, including Codeine, Vicodon and Valium.
Last year, the program collected 18,000,000 prescription records, and 19,000 doctors and pharmacists currently refer to that clinical data on a regular basis. Participating pharmacists and doctors complete about 150,000 PMP searches each month.
The expansion of the state-level monitoring program in Illinois is being funded by $450,000 in federal grants. The grants also allowed for infrastructure improvements to the program. For more information about the Illinois Prescription Monitoring Program, visit www.ilpmp.org.
[Text from Illinois Department of Human Services file received from the Illinois Office of Communication and Information]