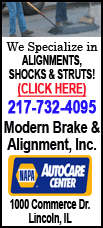 The Cook County State's Attorney's office says Sen. Donne Trotter is scheduled to appear in bond court on Thursday morning. Trotter was arrested Wednesday at Chicago's O'Hare International Airport, where a transportation security officer discovered the firearm in a garment bag during an X-ray screening.
Police say he was carrying an unloaded .25-caliber Beretta handgun and a magazine clip with ammunition.
The 62-year-old told Transportation Security Administration officers he uses the weapon for work as a security officer.
The Chicago Democrat recently announced plans to run for Jackson's U.S. House seat.
Copyright 2012 The Associated Press. All rights reserved. This material may not be published, broadcast, rewritten or redistributed.