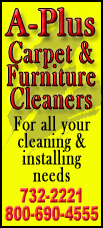 Today's highlight in history:
On Dec. 6, 1922, the Anglo-Irish Treaty, which established the Irish Free State, came into force one year to the day after it was signed in London.
On this date:
In 1790, Congress moved to Philadelphia from New York.
In 1884, Army engineers completed construction of the Washington Monument by setting an aluminum capstone atop the obelisk.
In 1889, Jefferson Davis, the first and only president of the Confederate States of America, died in New Orleans.
In 1907, the worst mining disaster in U.S. history occurred as 362 men and boys died in a coal mine explosion in Monongah, W.Va.
In 1917, some 2,000 people died when an explosives-laden French cargo ship collided with a Norwegian vessel at the harbor in Halifax, Nova Scotia, setting off a blast that devastated the city.
In 1942, comedian Fred Allen premiered "Allen's Alley," a recurring sketch on his CBS radio show spoofing small-town America.
In 1947, Everglades National Park in Florida was dedicated by President Harry S. Truman.
In 1957, America's first attempt at putting a satellite into orbit failed as Vanguard TV3 rose about four feet off a Cape Canaveral launch pad before crashing down and exploding.
In 1962, 37 coal miners were killed in an explosion at the Robena No. 3 Mine operated by U.S. Steel in Carmichaels, Pa.
In 1971, the original Auto-Train, which carried rail passengers and their motor vehicles from Lorton, Va., to Sanford, Fla., went into operation. (Although the privately owned line went out of business in 1981, Amtrak revived the service in 1983.)
In 1982, 11 soldiers and six civilians were killed when an Irish National Liberation Army bomb exploded at a pub in Ballykelly, Northern Ireland.
In 1989, 14 women were shot to death at the University of Montreal's school of engineering by a man who then took his own life.
Ten years ago: President George W. Bush pushed Treasury Secretary Paul O'Neill and economic adviser Larry Lindsey from their jobs in a Cabinet shakeup. Actress Winona Ryder was sentenced to community service as part of a probationary term for stealing more than $5,500 worth of merchandise from a Saks Fifth Avenue store in Beverly Hills, Calif. Ten Palestinians, including two U.N. employees, were killed in chaotic battles when Israeli forces poured into a Gaza Strip refugee camp, searching for a fugitive militant. Anti-war activist Philip Berrigan died in Baltimore at age 79.