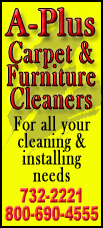 As the holidays approach, some of us are not as comfortable in the kitchen as more veteran cooks. My first word of advice would be to pick a menu and dishes that you are confident with and in your comfort zone. Simple can be just as good and special as something gourmet.

Hosting an event is really pretty straightforward, and I'll give you some tips to help you with the planning and the details. I'll break each of these down to more details, but for now three components come to mind: the menu, serving style and actually doing the cooking.

Now for the menu. I always like to choose the entrée and then build around it. Pull out your cookbooks or go to one of your tried-and-true and lay that out in front of you. Do this for your side dishes and salads as well. This is where we will create a shopping list and our timeline.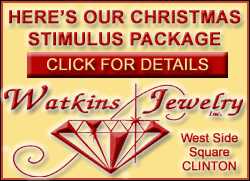 Consider color, because much of food's appeal is visual. If the plate has a nice color palette, then the mind perceives the meal as better-tasting. For instance, if I'm going to do a pan-seared pork chop (brown), I would pick au gratin potatoes (yellow) and a steamed broccoli (green). You do not want everything to be one color. It has a lower eye appeal and will be perceived as more bland.
As you review your recipes, get up and pull the ingredients out of the cabinets and visually check that you have enough of them. If a recipe calls for two eggs, make sure you have two eggs. This eliminates multiple trips to the store. When it comes to shelf ingredients, for me, I have the open one in the cupboard and a new one in the pantry. But I entertain far more often than the average person.
After making your shopping list, we'll create a timeline for our prep work.
I create a timeline by looking at what I can do ahead, by days or hours, and what needs to remain more last-minute. If I am making twice-baked potatoes for a Sunday dinner, then I will make them on Saturday morning and keep them covered in the fridge. Broccoli is my go-to vegetable, and it can be bought days ahead and prepped the day before, covered and stored in the refrigerator.
These are the kinds of things you want to look at so that on the day of your event, you can kind of coast in and enjoy your guests. This also makes it a lot easier on you, as you haven't spent all day in the kitchen cleaning up one mess after another.
There are a couple of more common serving styles. Table settings tend to be a little more casual nowadays, but the style is strictly your call.
Some prefer a sit-down family style, where bowls are passed and guests help themselves. If you go this route, preset your table and stack all the necessary bowls, platters and serving pieces in one spot. Drop a Post-it in the bowl so guests helping you know what food goes in what dish.
Another fun way is buffet style. This can take on a number of arrangements: one long line if you have the counter space, or create stations. The stations concept works well if you have smaller spaces. One area could be the appetizers, another area your main course and perhaps a table in the living room offering desserts and coffee. The choices are endless, and again let it be YOUR style. As a rule of thumb, buffets begin with the salad course and end with the entrée.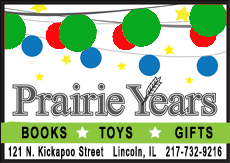 Your largest expense will be in the meat course. There is a reason restaurants give you small plates and lots of things to pile on them before you get to the meat. You don't have any room left, therefore limiting the amount of meat you can put on your plate. Sneaky of them but effective!
At right are a couple of my favorite recipes. I've done my best to make sure the measurements are fairly accurate. Keep in mind I've been doing this over 40 years and I am more of a "dump cook" than actually measuring. By that I mean, I put something in, and when it looks like "that," I know from experience I'm there. These recipes are pretty straightforward, can be put in the oven before the guests arrive, and they have a great presentation.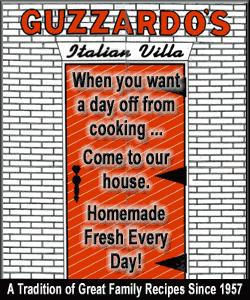 Herb Crusted Honey Glazed Pork Loin
This recipe will coat a 4- to 5-inch-long pork loin.
On a sheet of wax paper, combine:
1/2 jar of Italian seasoning (full jar is 1.35 ounces; use just half)
1 teaspoon kosher or coarse ground salt
1/2 teaspoon rosemary
1/2 teaspoon garlic powder
1/4 teaspoon coarse ground black pepper
Mix the above together. Rinse pork loin and pat gently. Roll damp pork loin in the herb mixture, coating all sides and ends.
Bake at 350 degrees for about 45 minutes.
Drizzle with honey until temperature of pork reaches 155 degrees.
Take from oven and allow to stand at least 10 minutes.
Smaller pieces will cook at a quicker rate. Use a metal-stemmed thermometer to check temperature of the pork. Glazing should begin at about 145-148 degrees.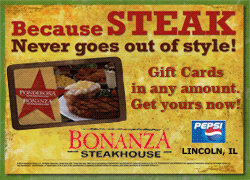 *Italian Chicken with Spinach Linguine in Cream Sauce
Italian Chicken
Chicken breasts should be of even thickness and similar size. In a gallon zip-lock bag, combine:
4 chicken breasts
1/4 to 1/3 cup olive oil
1/2 teaspoon minced garlic
1 tablespoon Italian seasoning
1/4 teaspoon onion powder
Mix ingredients together in olive oil and add breasts. Refrigerate at least four hours. Overnight is OK too.
Lightly brown chicken breasts in a skillet to give them a little color (a few minutes each side). This is when I salt and pepper them to taste. Transfer to baking dish.
Now, top with your favorite bottled marinara and sprinkle generously with three-cheese blend of Parmesan, Romano and Asiago cheeses.
Bake at 350 degrees for about 30 minutes. During the last seven to 10 minutes, top with shredded mozzarella cheese.
Let stand about 10 minutes.
*This recipe is awesome for a dinner party. Use 3- to 4-ounce chicken breasts for individual servings. For a potluck, I have used chicken tenders. You get all the flavors but smaller portions, allowing you to sample other entrees, too.
Linguine in Cream Sauce
Cook spinach linguine according to directions. Rinse lightly and set aside. (I generally just cook half the box.)
In a skillet, sauté:
1 package fresh mushrooms
1 medium onion, chopped
1 teaspoon minced garlic
Salt and pepper to taste
2 or 3 tablespoons olive oil
Gently brown mushrooms, onion and garlic in olive oil until a font (thin crust) forms on bottom of skillet. Loosen font with 1/4 cup of white wine and reduce (cook it down a little).
Add cooked linguine and pour 2 cups heavy whipping cream into the sautéed mushroom mixture. Stir often over medium heat until sauce forms.
[By ROY LOGAN]