Central Illinois communities donate fire vehicle to New Jersey

Send a link to a friend
[December 06, 2012] SPRINGFIELD -- Hurricane Sandy caused massive destruction along the East Coast, destroying homes, businesses and critical infrastructure. While the recovery will take a long time, a fire truck donated by an Illinois community will go along way toward helping one hard-hit New Jersey community recover.
The fire truck, donated by the Rutland-Dundee Fire Protection District, was en route to Union Beach, N.J., on a freight train Monday thanks to a cooperative effort between the fire protection district, the Office of the State Fire Marshal, the Illinois Emergency Management Agency and CSX Transportation.

Shortly after the storm struck the East Coast, Rutland-Dundee FPD Fire Chief Richard Thomas contacted State Fire Marshal Larry Matkaitis, saying his department had a fire truck they could donate. Thomas was aware that the fire department in Union Beach, N.J., had suffered extensive damage from the storm and needed the truck, but he didn't know how to get it to them.
Matkaitis contacted IEMA Director Jonathon Monken, whose agency has established public-private partnerships with several businesses. Monken contacted CSX, which made arrangements to deliver the fire truck to New Jersey at no charge. The 1984 Pierce Dash Pumper was loaded onto a CSX railcar Monday morning and is expected to arrive in New Jersey within a week.
"This is what fire departments in Illinois do; we help our neighbors in need," said Thomas.
"This is a great example of pulling together to help our fellow firefighters and our fellow Americans in their time of need," said Matkaitis.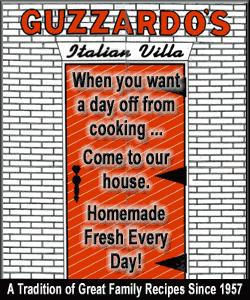 "Gov. Quinn asked us to take every reasonable measure to help the citizens impacted by Hurricane Sandy," said Monken. "We appreciate the tremendous effort by CSX to ensure this fire truck gets to Union Beach as soon as possible."
"CSX is proud to support efforts of first responders to assist their colleagues in the wake of Hurricane Sandy," said Tom Livingston, Midwest regional vice president of government affairs for CSX.
The fire truck isn't the first hurricane assistance from Illinois to New Jersey. In mid-November, Quinn deployed 29 Illinois State Police officers and 25 local law enforcement officers to help Union Beach and other New Jersey communities with public safety. Twenty-two other Illinois first responders were deployed to New York City and Long Island to assist with hurricane response and recovery.
[Text from Illinois Emergency Management Agency file received from the Logan County Emergency Management Agency]