Agency salutes 'the best and the brightest' of Class of 2013-2014, including 25 Logan County students
ISAC announces Illinois State Scholars

Send a link to a friend
[December 07, 2012] CHICAGO -- The Illinois Student Assistance Commission announced its recognition of nearly 19,000 Illinois high school students as "Illinois State Scholars" for 2013. The students hail from high schools in every corner of Illinois.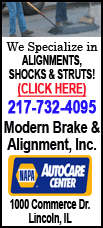 "We're pleased to honor this year's Illinois State Scholars," said Eric Zarnikow, ISAC executive director. "Not only do they represent the best in educational excellence in Illinois, they also are key to the state's future economic well-being. The commission applauds their success and salutes their families and teachers."

The prestigious award, given annually by the Illinois Student Assistance Commission, recognized 18,863 high school students from across the state this year. Since 1979, over 582,000 Illinois students have been honored as State Scholars.

Illinois State Scholar winners rank in the top 10 percent of high school seniors from 749 high schools across the state. Selection is based on SAT, ACT or Prairie State Achievement Exam scores, or class rank at the end of the junior year. High school guidance counselors work in conjunction with ISAC to determine the winners.
While the prestigious recognition does not include a monetary award, recipients are encouraged to cite the honor on applications for college admission and scholarships, in addition to completing the Free Application for Federal Student Aid, the FAFSA, after Jan. 1 to determine eligibility for federal and state aid, including Illinois' $371 million need-based Monetary Award Program, or MAP.
"With competition for college admission and financial aid getting tougher, these Illinois State Scholars have shown that they take their education seriously and can succeed," Zarnikow said.
Among the many recipients are 25 local students from three Logan County high schools. They are:
From Hartsburg-Emden High School:
Nathan Flatley

Danielle Moats
From Lincoln Community High School:
Daniel Bacon

Marissa Booth

Meredith Carroll

Maggie Cusey

Leah Devore

Elizabeth Dye

Emily Everson

Chelsey George

Marissa Greer

Thomas Harris

Kyle Klockenga

Allison Mayernick

Michelle Miller

Kaitlyn Nelson

Jessica Nguyen

Sara Shane

Grace Sheley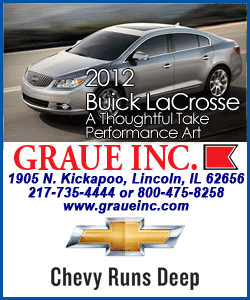 From Mount Pulaski High School:
Rachel Allen

Tanner Clementz

Sylvia Klumpp

Elyse McCormick

Alexa Meister

Trenton Trump
A complete list of Illinois State Scholars, sortable by county and high school, is located at the ISAC website, http://www.isac.org/students/
before-college/state-scholar/.
___
Originally formed as the Illinois State Scholarship Commission in 1957, the Illinois Student Assistance Commission provides students of all ages and backgrounds with the resources and support to help obtain financial aid for higher education. ISAC has paved the path to postsecondary education with innovative programs for over 50 years. The commission continued its mission to make college accessible and affordable for Illinois students by administering over 182,000 grants and scholarships totaling over $417 million in fiscal 2011 alone.
The commission provides educational funding via numerous programs, such as the Monetary Award Program, the Illinois Veteran Grant and the College Illinois! Prepaid Tuition Program. Students and families have free access to a wealth of financial aid and college planning information at ISAC's family of websites available at www.isac.org, www.collegechangeseverything.org and www.529prepaidtuition.org.
[Text from Illinois Student Assistance Commission file received from the Illinois Office of Communication and Information]