It was a bass plug on a clothespin, and he'd suggested, only slightly in jest, that when she met a nice man, she was to clip it to her ear as a reminder to stop talking and just smile.

She had it clipped to her collar. It made for a good conversation starter at the coffeepot.

So far, Mrs. Richardson hadn't said a word except to thank the woman at the door for the blank name tag. She wrote "Mrs. Richardson" on it and pinned it beneath the bass plug/clothespin/love fly from the Fly Fishing Love Center right here in our town.

Then she poured herself a cup of coffee, while smiling quietly, and waited for the magic to work.

He came over and she smiled and nodded.

"Mrs. Richardson? So you're divorced? No? Oh, you must be widowed like me then. Oh, I see. I'm sorry. Isn't it terrible to lose them? I used to tell Doris, I said, 'Doris, I don't know what I'd do without you so I have to die first.' Yes, I can see you know what I mean. But I lost her first.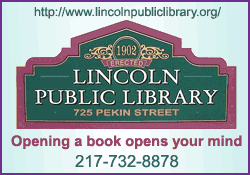 "Know what, Mrs. Richardson? That pin you're wearing looks a lot like a type of bass bug I use around here. It is? Well what ...! So you're a fisherman too, I take it? No? Well, you're never too old to learn, are you? Of course not. Say, you're not very talkative, are you? No. You don't have to say a thing. I rather like quiet women, actually. Especially when they sip coffee so quietly and ladylike.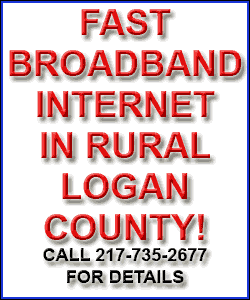 "You know how to fish that particular fly, Mrs. Richardson? You cast it to a quiet part of the lake and let it sit there until all the rings in the water around it disappear. Then you just twitch the end of the fly rod just a little ... here, let me show you. I hope you don't mind my holding your casting hand like this. So when those rings disappear, we're going to give that rod just a slight twitch. Drives the bass crazy.
"Uh, Mrs. Richardson, would you be interested in learning more about fly fishing? Yes? Oh, that's great. Could I ... I mean, maybe we could have dinner and talk about it one of these days? Really? Oh, that would be good.
"Listen Mrs. R., you do talk, don't you?"
"Yes, I do."
"This is the best meeting I've ever attended!"
On the way home, Mrs. Richardson smiled quietly and drove. She might never speak again ... except to tell Marvin Pincus he's a genius.
[Text from file received from Slim Randles]
Brought to you by the national award-winning book "A Cowboy's Guide to Growing Up Right." Read a free sample at www.slimrandles.com.