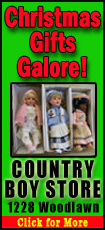 The preliminary harvest total for the second season, Nov. 29-Dec. 2, was 27,213, compared with the 31,259 deer taken by hunters during the second segment of the 2011 season. This year's preliminary deer harvest figure for the first season, Nov. 18-20, was 72,111, compared with a first-season harvest of 66,501 in 2011. The preliminary harvest totals include deer taken in all counties in which firearm deer hunting is permitted, as well as at Chain O'Lakes State Park in Lake County.

"If you enjoy deer hunting in warm, springlike weather, this was the season for you," said Paul Shelton, forest wildlife program manager for IDNR. "One of the benefits of having a split firearm deer season is that we typically avoid getting caught in a single weather pattern that might negatively impact the overall harvest. This year, conditions were much more favorable during the first season and less so during the second, but I think we're right on track with our harvest in most areas."

Preliminary harvest reports show the top five county totals for deer taken during the seven-day firearm season were Pike, 3,068; Fulton, 2,815; Adams, 2,534; Jo Daviess, 2,534; and Randolph 2,221.

Continuing and upcoming deer hunting opportunities in Illinois are:
The archery deer season, continuing through Jan. 20.

The three-day Illinois muzzleloader-only deer season this weekend, Dec. 7-9.

The seven-day split late-winter firearm antlerless-only and special CWD deer seasons, Dec. 27-30 and Jan. 18-20.
Permits for both the late-winter and special CWD seasons will be available over the counter through DNR Direct license and permit vendors beginning Tuesday. Archery and remaining muzzleloader-only permits are also available over the counter from DNR Direct vendors. Vendor locations by county are available on the IDNR website at this link: http://www.dnr.illinois.gov/
LPR/Pages/LicensePermitVendors.aspx.
For detailed information on the late-winter and CWD deer seasons, including information sheets listing open counties and permit limits, check the IDNR website at this link: www.dnr.illinois.gov/hunting/deer.
The table below includes preliminary county harvest totals for the first and second portions of the 2012 firearm deer season, the preliminary total firearm harvest for 2012, and the comparable county harvest totals for 2011.
| | | | | |
| --- | --- | --- | --- | --- |
| County | 1st season 2012 | 2nd season 2012 | Total 2012 | Total 2011 |
| Adams | 1,938 | 596 | 2,534 | 2,394 |
| Alexander | 304 | 144 | 448 | 536 |
| Bond | 545 | 209 | 754 | 786 |
| Boone | 96 | 46 | 142 | 129 |
| Brown | 992 | 417 | 1,409 | 1,224 |
| Bureau | 1,014 | 385 | 1,399 | 1,280 |
| Calhoun | 668 | 321 | 989 | 1,126 |
| Carroll | 835 | 316 | 1,151 | 955 |
| Cass | 580 | 233 | 813 | 674 |
| Champaign | 239 | 102 | 341 | 338 |
| Christian | 472 | 191 | 663 | 687 |
| Clark | 951 | 370 | 1,321 | 1,330 |
| Clay | 909 | 308 | 1,217 | 1,351 |
| Clinton | 580 | 176 | 756 | 845 |
| Coles | 502 | 167 | 669 | 788 |
| Crawford | 831 | 334 | 1,165 | 1,136 |
| Cumberland | 701 | 233 | 934 | 956 |
| DeKalb | 143 | 51 | 194 | 182 |
| DeWitt | 299 | 149 | 448 | 454 |
| Douglas | 145 | 48 | 193 | 242 |
| Edgar | 605 | 238 | 843 | 785 |
| Edwards | 314 | 116 | 430 | 411 |
| Effingham | 728 | 206 | 934 | 1,050 |
| Fayette | 1,284 | 438 | 1,722 | 1,952 |
| Ford | 96 | 40 | 136 | 139 |
| Franklin | 907 | 402 | 1,309 | 1,314 |
| Fulton | 2,048 | 767 | 2,815 | 2,581 |
| Gallatin | 331 | 181 | 512 | 582 |
| Greene | 991 | 359 | 1,350 | 1,386 |
| Grundy | 322 | 148 | 470 | 435 |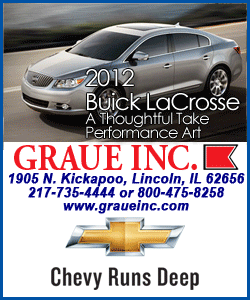 | | | | | |
| --- | --- | --- | --- | --- |
| County | 1st season 2012 | 2nd season 2012 | Total 2012 | Total 2011 |
| Hamilton | 841 | 348 | 1,189 | 1,173 |
| Hancock | 1,515 | 559 | 2,074 | 1,992 |
| Hardin | 790 | 234 | 1,024 | 1,093 |
| Henderson | 485 | 148 | 633 | 619 |
| Henry | 592 | 253 | 845 | 762 |
| Iroquois | 549 | 278 | 827 | 796 |
| Jackson | 1,621 | 594 | 2,215 | 2,229 |
| Jasper | 852 | 308 | 1,160 | 1,259 |
| Jefferson | 1,540 | 638 | 2,178 | 2,315 |
| Jersey | 677 | 254 | 931 | 882 |
| Jo Daviess | 1,877 | 657 | 2,534 | 2,229 |
| Johnson | 1,309 | 406 | 1,715 | 1,709 |
| Kane | 36 | 17 | 53 | 44 |
| Kankakee | 170 | 77 | 247 | 219 |
| Kendall | 56 | 57 | 113 | 102 |
| Knox | 1,146 | 456 | 1,602 | 1,479 |
| Lake | 9 | 0 | 9 | 5 |
| LaSalle | 887 | 318 | 1,205 | 1,147 |
| Lawrence | 432 | 160 | 592 | 560 |
| Lee | 565 | 218 | 783 | 703 |
| Livingston | 468 | 145 | 613 | 568 |
| Logan | 358 | 133 | 491 | 424 |
| Macon | 229 | 98 | 327 | 366 |
| Macoupin | 1,366 | 449 | 1,815 | 1,736 |
| Madison | 686 | 238 | 924 | 904 |
| Marion | 1,319 | 453 | 1,772 | 1,856 |
| Marshall | 597 | 180 | 777 | 767 |
| Mason | 438 | 177 | 615 | 595 |
| Massac | 463 | 238 | 701 | 642 |
| McDonough | 736 | 337 | 1,073 | 1,067 |
| McHenry | 287 | 128 | 415 | 337 |
| McLean | 602 | 183 | 785 | 724 |
| Menard | 345 | 122 | 467 | 423 |
| Mercer | 755 | 261 | 1,016 | 963 |
| Monroe | 794 | 217 | 1,011 | 950 |
| Montgomery | 773 | 274 | 1,047 | 1,177 |
| Morgan | 658 | 316 | 974 | 926 |
| Moultrie | 226 | 75 | 301 | 358 |
| Ogle | 796 | 301 | 1,097 | 1,034 |
| Peoria | 1,093 | 395 | 1,488 | 1,482 |
| Perry | 956 | 338 | 1,294 | 1,244 |
| Piatt | 135 | 59 | 194 | 185 |
| Pike | 2,108 | 960 | 3,068 | 2,958 |
| Pope | 1,212 | 367 | 1,579 | 1,741 |
| Pulaski | 439 | 218 | 657 | 709 |
| Putnam | 389 | 131 | 520 | 470 |
| Randolph | 1,665 | 556 | 2,221 | 2,185 |
| Richland | 532 | 219 | 751 | 817 |
| Rock Island | 690 | 278 | 968 | 912 |
| Saline | 690 | 327 | 1,017 | 996 |
| Sangamon | 644 | 230 | 874 | 794 |
| Schuyler | 1,225 | 479 | 1,704 | 1,628 |
| Scott | 352 | 138 | 490 | 519 |
| Shelby | 940 | 333 | 1,273 | 1,430 |
| St. Clair | 691 | 199 | 890 | 980 |
| Stark | 247 | 94 | 341 | 297 |
| Stephenson | 797 | 251 | 1,048 | 975 |
| Tazewell | 619 | 214 | 833 | 684 |
| Union | 1,319 | 479 | 1,798 | 1,704 |
| Vermilion | 627 | 320 | 947 | 960 |
| Wabash | 216 | 95 | 311 | 278 |
| Warren | 559 | 197 | 756 | 616 |
| Washington | 803 | 296 | 1,099 | 1,108 |
| Wayne | 1,188 | 528 | 1,716 | 1,871 |
| White | 602 | 270 | 872 | 992 |
| Whiteside | 648 | 220 | 868 | 744 |
| Will | 260 | 126 | 386 | 370 |
| Williamson | 1,145 | 527 | 1,672 | 1,741 |
| Winnebago | 379 | 124 | 503 | 437 |
| Woodford | 726 | 249 | 975 | 811 |
| Total | 72,111 | 27,213 | 99,324 | 97,820 |
[Text from Illinois Department of Natural Resources file received from the Illinois Office of Communication and Information]