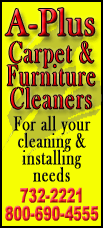 An article with a photo of the tourism officials -- Gleason is chairman and Ladd is executive director of the organization -- was written by Decatur Herald reporter Tony Reid recently and was picked up by the AP news service because of the publicity surrounding the Spielberg movie "Lincoln."

"Though the movie is referenced in the article, the story is actually about Lincoln's connection to Lincoln, Ill., and how he christened the town with the juice of a watermelon in 1853," said Ladd. He surmised that the ambiguous headline and admittedly less-than-flattering but very funny photo selected for the article were the factors that allowed for it to be chosen for the segment.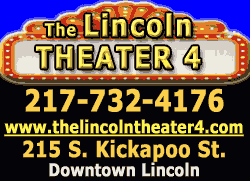 "Everyone who knows Paul and I will tell you we both have a great sense of humor, and so we'll take the publicity hands-down. This is great -- this is the advertising for our community, our state and our Lincoln story that we cannot buy. Paul and I would like to follow up by visiting Jay Leno on his show to explain the backstory," said Ladd.
"At first I cringed when the story came out with that photo in the Decatur Herald. The photographer took probably 50-100 photos, and how they ended up using that one was beyond me, but now I am grateful."
The story was picked up by news services and soon appeared in several newspapers across the country.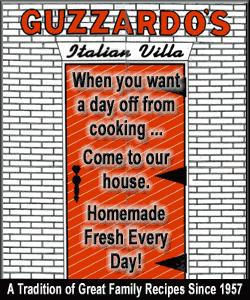 Lincoln, Ill., also drew quite a bit of media attention with the opening-night event for the "Lincoln" movie, which debuted Nov. 16 at the newly remodeled and upgraded but still historic Lincoln Theater in downtown Lincoln. Moviegoers were greeted by professional Lincoln interpreters Chris Hotz and Deborah Senger, from Timeless Presentations, a Bloomington-based company, portraying Abe and Mary.
At the movie opening, the Abraham Lincoln Tourism Bureau of Logan County also handed out their brand-new combination rack card and free postcard, featuring the Guinness-listed world's largest covered wagon with Abe Lincoln at the helm. The wagon, which functions as an Abraham Lincoln and Route 66 attraction, was donated to the namesake city by local philanthropist Larry Van Bibber.
The original article and Jay Leno segment can be viewed at the tourism bureau website at www.aberules.com.
[Text from file received from Abraham Lincoln Tourism Bureau of Logan County]