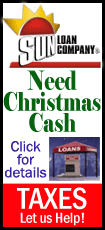 Today's highlight in history:
On Dec. 10, 1962, "Lawrence of Arabia," David Lean's epic film starring Peter O'Toole as British military officer T.E. Lawrence, had its royal gala premiere in London, with Queen Elizabeth II and her husband, Prince Philip, in attendance.
On this date:
In 1520, Martin Luther publicly burned the papal edict demanding that he recant, or face excommunication.
In 1787, Thomas H. Gallaudet, a pioneer of educating the deaf, was born in Philadelphia.
In 1817, Mississippi was admitted as the 20th state of the Union.
In 1861, the Confederacy admitted Kentucky as it recognized a pro-Southern shadow state government that was acting without the authority of the pro-Union government in Frankfort.
In 1906, President Theodore Roosevelt became the first American to be awarded the Nobel Peace Prize, for helping mediate an end to the Russo-Japanese War.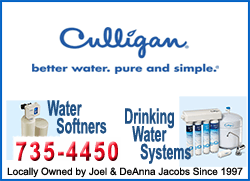 In 1931, Jane Addams became the first American woman to be awarded the Nobel Peace Prize; the co-recipient was Nicholas Murray Butler.
In 1948, the U.N. General Assembly adopted its Universal Declaration on Human Rights.
In 1950, Ralph J. Bunche was awarded the Nobel Peace Prize, the first black American to receive the award.
In 1964, Martin Luther King Jr. received his Nobel Peace Prize.
In 1967, singer Otis Redding, 26, and six others were killed when their plane crashed into Wisconsin's Lake Monona.
In 1972, baseball's American League adopted the designated hitter rule on an experimental basis for three years.
In 1987, President Ronald Reagan and Soviet leader Mikhail S. Gorbachev concluded three days of summit talks in Washington.
Ten years ago: President George W. Bush selected William H. Donaldson, an investment banker with ties to Wall Street and the Bush family, as chairman of the besieged Securities and Exchange Commission. Former President Jimmy Carter accepted the Nobel Peace Prize for his diplomacy in the Middle East in the '70s.