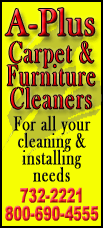 It began in an exchange between Ward 4 Aldermen Tom O'Donohue and Buzz Busby. While both men represented Ward 4, they were in stark contrast in that O'Donohue was one of the newer members of the council, and Busby was the longest-sitting member of the council.

As the two bantered back and forth, whether or not they were in agreement with each other or of opposing opinions doesn't matter at this point.

But it was O'Donohue who, as he concluded a statement directed toward Busby, came very close to referring to him as Senator. The room got a chuckle from the slip, and laughing at himself, O'Donohue quipped: "Well, he's been here long enough; maybe he should have an upgrade." To which Busby quickly returned: "Then give me the pay!"

From that day on, once in a while someone would laughingly refer to Buzz as the Senator, and it just seemed to fit.

This past weekend the city of Lincoln lost its "Senator." Orville "Buzz" Busby died Saturday morning at Memorial Medical Center in Springfield.

This brought to an end more than three years that Busby had battled with health issues that began as serious problems and then continued to grow into something worse.
Early in 2009 Buzz began having his health issues. I remember clearly the city treasurer and close friend to Buzz, Les Plotner, telling with tears in his eyes that his good friend was in serious condition in the hospital in Springfield.
But, even though he gave his family and friends quite a fright, Buzz was far from finished with this world at that point. He eventually recovered as best anyone could and returned to the council.
In the early part of 2010 Busby was hospitalized again, this time for heart surgery. While many worried that at 73 years of age, it would be a difficult surgery, he came through and in a few months was back at the city council. I recall that day quite clearly as well.
When he arrived at the council that evening, the entire room was pleased to once again have him there, but no one was more pleased than he was. The look on his face as he sat down at his desk and was greeted and welcomed back by so many was nothing short of pure joy.
That night the council gathered after the meeting, and we took a group picture with Buzz standing front and center.
Busby was one of those people who knew it all and shared all he knew. He had lived in Lincoln since the 1960s. He watched the city change and evolve into what it is today. As an alderman he helped shape that growth and change, and sometimes he put his foot down hard to promote it, or in hopes of stopping something he felt was not good for the city.
In recent years he co-chaired the city finance committee with Melody Anderson and was seriously concerned about the economic downturn of the country and Lincoln.
"Buzz was one of the good guys," Anderson said Sunday night. "He will be hard to replace. He encouraged and mentored me when I became an alderman. For a couple of years during budget time, I think I spent more time with Buzz and Les Plotner than I did my own family. ... I miss him already. Even though these last three years he hasn't always been able to be as active as he once was, I always knew he was my "go to" guy. However, I am glad he is no longer in pain and is at peace."
Buzz worried about the city finances and often spoke adamantly about cutting back and saving funds. He cautioned the council and city leaders that money spent was money gone, never to come back.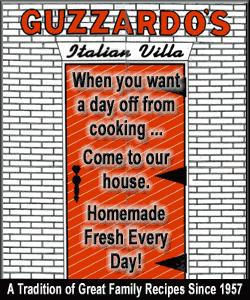 He worked relentlessly to get the city to take action on delinquent sewer accounts. He came up with ideas that were sometimes shot down, but he had a pit bull attitude, and when he sunk his teeth into something, he didn't let go until it was accomplished.
He was pleased with the actions the council took to finally come up with an active plan that worked in collecting those delinquent accounts.
At budget time, he went through each page of the city's massive budget and scrutinized each request from department heads.
Even when he couldn't be at the budget meetings, he made it clear to everyone that he was watching.
An example of that rings clearly in my memory. It was budget time 2011, and once again Buzz was under the weather. However, while his body might have been wearing down, his mind was sharp, and he was still knee-deep in trying to manage the city's finances.
It was a Monday night voting session when Mayor Keith Snyder walked in with a fist full of red ink pens. He distributed one on each desk in the council chambers and explained that he had visited Buzz that day and the pens were from him. Everyone got the message. Buzz expected the red ink to flow and the budget to be trimmed to a manageable size.
This weekend, Snyder remembered Buzz, much the way we all do who spent four nights a month with him, as a good guy who cared about Lincoln and worked hard to make it a better place for all of us.
"Lincoln suffered a great loss Saturday," Snyder said. "We are going to miss Alderman Busby tremendously, as both a valuable colleague and a dear friend. He knew city finances inside and out, top to bottom. He was the source for any information you wanted about city government. If it had been tried, or even if it should have been tried, he knew about it and could give you as many details as you needed.
"In addition to his experience and knowledge, he was one of hardest working and one of the most forward-thinking aldermen on the council. Even during his illnesses of the past few years, he was always working, always sharing his ideas and always striving to make things better."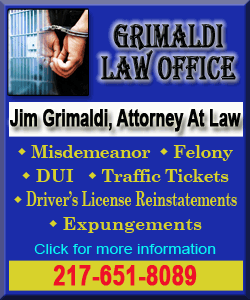 Snyder concluded by saying: "We'll miss his smile and his great sense of humor. He deeply cared about people and wanted only the best for the city of Lincoln. We're a better community because of Buzz's long, dedicated and devoted service."
Tonight the city council will meet in council chambers. It will be a sad and difficult night for all of them, all of us. By tradition, a black cloth will be laid over Buzz's desk, and we will all mourn in our own way for the loss of a good man and a good friend.
No doubt there will be a few words spoken and a few tears shed, my own included. But at the same time, we'll rejoice in knowing that heaven has a new Senator, and if there is a money problem up there, Buzz will be on it.
[By NILA SMITH]