The Dow Jones industrial average closed down 2.99 points at 13,245.45. It had risen as much as 81 points after the Fed said earlier in the day that it would extend a bond-buying plan and keep interest extremely low.
The S&P finished 0.64 points higher at 1,428.48. The Nasdaq composite was down 8.49 points at 3,013.81.
The Fed said it will keep spending $85 billion a month on bond purchases to drive down long-term borrowing costs and stimulate economic growth. Of that amount it will spend $45 billion on long-term Treasury purchases to replace a previous bond-buying program of equal size.
The central bank also said it would keep its key short-term interest rate near zero at least until the unemployment rate drops below 6.5 percent or inflation rises to 2.5 percent. Previously, it had said that it expects to keep the rate low until at least mid-2015.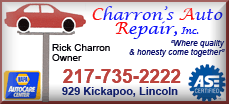 The enthusiasm over the Fed's announcement, which came at 12:30 p.m. EST, was short-lived. It briefly drew investors' attention away from the tense, high-level budget talks taking place in Washington. Also, the amount of bond buying the central bank said it would undertake was in line with what investors were expecting, Joseph Tanious, a Global Market Strategist with J.P. Morgan Funds, said.
"I don't think you're seeing markets react hugely" to the Fed, Tanious said. "Clearly what is driving markets right now is the fiscal policy. What's holding markets hostage....is uncertainty around the fiscal cliff."
In Washington, lawmakers were still trying to reach a deal to avoid the fiscal "cliff," a series of sharp tax increases and spending cuts that will hit the economy in January if Congress and President Barack Obama are unable to thrash out an agreement to reduce the U.S. budget deficit.
The Dow and the S&P advanced for the previous five days as optimism increased that a deal can be struck. The S&P is trading at its highest in five weeks and has now erased all of its post-election losses. Stocks fell immediately after the vote Nov. 6 on concern that a divided government would struggle to resolve the budget issue.