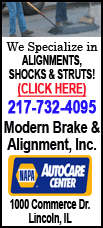 Tobacco companies have introduced almost no new cigarettes or smokeless tobacco products in the U.S. in more than 18 months because the federal government has prevented them from doing so, an Associated Press review has found.
It's an unprecedented pause for an industry that historically has introduced dozens of new products annually, and reflects its increasingly uneasy relationship with the Food and Drug Administration, which in 2009 began regulating tobacco.
Officials at the FDA say applications for new products have languished because of "significant deficiencies" and because the agency is taking extra care in reviewing products that pose public health risks. Industry executives say cigarettes haven't changed in any meaningful way and the delays don't make sense. They say the changes are as simple as a brand name change, cigarette filters or, in some cases, different packaging.
Since June 2009, when the law allowing the agency to regulate tobacco went into effect, the tobacco industry has submitted nearly 3,500 product applications, according to data obtained by the AP under a Freedom of Information Act request. While none have been ruled upon, the vast majority of these products are already being sold. A grandfather clause in the law allows products similar to those already on the market as of February 2007 to be sold while under review. But 400 products submitted for review since then are being kept off the market.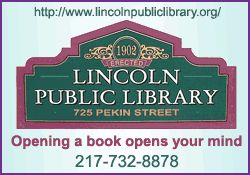 The reviews, which are supposed to take 90 days, has dragged on for years in some cases. About 90 percent of applications have lingered for more than a year.
The FDA does not have to disclose what the products are, and the companies won't say, citing competitive reasons.
Part of the problem is that the tobacco industry is still learning how to deal with being regulated.
"They have the burden of demonstrating that new products and product changes won't increase youth tobacco use, won't increase toxicity and won't wrongly deter people from quitting," said Matt Myers, president of the Campaign for Tobacco-Free Kids.
The group has raised concerns about new products that it says were illegally introduced without review by Richmond, Va.-based Altria Group Inc., parent company of Philip Morris USA, the nation's largest tobacco company, and No. 2 tobacco maker Reynolds American Inc.
Philip Morris USA's Marlboro Black NXT -- a cigarette that can be switched to menthol by crushing a capsule in the filter -- and two new styles of Reynolds' Pall Mall menthol cigarettes shouldn't be allowed to be sold without FDA approval, the Campaign for Tobacco-Free Kids argues. The companies, however, believe they are complying with federal law. The FDA says it is investigating.
It's essential that the FDA move "strongly and decisively to make public either why these product should be allowed to be marketed or to get them pulled off the market immediately," Myers said.
The share of Americans who smoke has fallen dramatically since 1970, from nearly 40 percent to about 19 percent. But the rate has stalled since about 2004, with about 45 million adults in the U.S. smoking cigarettes.
Tax hikes, smoking bans, health concerns and social stigma are all making the cigarette business tougher. The industry's revenue growth has been modest, staying steady only because the companies have raised prices as fewer cigarettes are smoked and others have focused on the small-but-growing smokeless tobacco market. Tobacco companies need new products to keep their brands growing and steal smokers from competitors.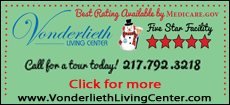 And though they say they only market to smokers, if cigarette makers can't lure new ones, their business will die.
They also can't look for growth overseas. All of the companies sell cigarettes only in the U.S. Their brands are sold in other countries by different companies.
"You try to introduce new products to keep some excitement and freshness out there," tobacco analyst Jack Russo of Edward Jones said. "There are just so many hurdles and regulations and battles to get new products approved. ... It's kind of like you have a new sheriff in town, and you're trying to figure out what the new rules are."