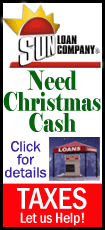 Italy easily raised euro3.5 billion ($4.5 billion) in the sale of 3-year bonds Thursday that saw interest rates, or yields, drop to the lowest level in two years. Italy paid an interest rate of 2.5 percent, compared with 2.64 percent last month.
The country has been back in the spotlight for the last week after Berlusconi's party pulled its support for Premier Mario Monti's technocrat government and Berlusconi said he would take another shot at re-election.
All this prompted Monti to announce he would step down as soon as the budget is passed.
Nonetheless, the markets, which fell on Monday, have eased -- and Berlusconi has again shifted his position, saying Wednesday he will step aside if Monti decides to run under the moderate banner.
Monti has not disclosed any future political plans -- though he has said he is open to a second term.
"No one really cares about Berlusconi," said Michael Hewson, a senior analyst at CMC Markets in London. ''I would suggest he is white noise. ... The markets are fairly comfortable with the political situation in Italy, now that they have had time to assess after Monday."
Nicholas Spiro, a managing director of Spiro Sovereign strategy, says that the bond market is able to shrug off uncertainty over Italy's upcoming parliamentary elections thanks to the European Central Bank's bond-buying program.
''Sentiment toward Italy is being heavily shaped by the ECB's new bond-buying program," he said. ''Italian politics is playing second fiddle to the pledge of unlimited support from the ECB. ''