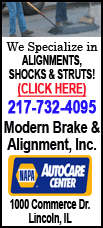 The dispute highlights the clash between heightened U.S. anti-fraud efforts and official Chinese secrecy despite Beijing's desire to profit from deeper links with the global economy.
This month, the U.S. Securities and Exchange Commission accused the Chinese affiliates of five major accounting firms of impeding fraud investigations of nine companies by failing to hand over documents. Separately, an American panel that oversees accounting wants to inspect Chinese auditors of U.S.-traded companies.
Beijing has resisted expanding access to corporate records as a violation of its sovereignty.
Without a compromise, China-based accountants might be stripped of authorization to prepare financial reports required by U.S. regulators, said Paul Gillis, an accounting professor at Peking University's business school. Eventually, that could make it impossible to trade Chinese shares in the United States.
"I think it's become fairly difficult for a deal to be done," Gillis said. "The SEC action makes it seem as if the Chinese have to give in. Any concessions will have to come from the Chinese side, which will make them lose face, so they are unlikely to give way on that."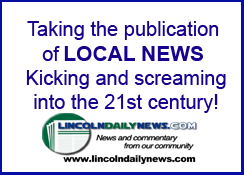 No changes are required immediately. A ruling on the SEC's Dec. 4 complaint is not due until next year. That allows time for negotiation and, if no settlement is reached, for companies to buy back their shares or move to Hong Kong or another non-U.S. exchange.
Still, the wholesale departure of Chinese companies from American stock markets would be a setback to closer financial ties between the world's two biggest economies. Chinese companies are expanding abroad and acquiring assets such as state-owned CNOOC Ltd.'s $15.1 billion purchase this month of Canadian oil and gas producer Nexen.
"We may soon see the market-wide delisting of all Chinese companies from U.S. stock exchanges," warned an American investment newsletter, The Motley Fool, last week.
Other governments including the 27-nation European Union also have resisted U.S. pressure for more access to corporate records but most reached compromises that satisfied Washington. That often involves joint audits by American and local regulators.
Chinese companies have raised more money in U.S. stock markets in the past decade than companies from any other country except the United States itself.
Chinese companies raised billions of dollars by selling shares to American investors since the late 1990s. Many were private companies that could not raise money on Chinese exchanges, which were created to finance state industry, or wanted to show they could meet more rigorous U.S. reporting standards.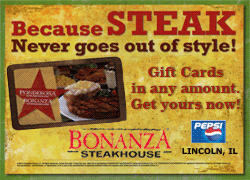 Beijing encouraged the move to finance private business and speed economic development.
More recently, however, Beijing has encouraged companies to sell shares on China's own exchanges to help develop its financial markets and give Chinese families better investment choices.
Many U.S.-traded Chinese companies are small but some are industry leaders such as PetroChina Ltd., Baidu Inc. and Internet portals Sina Corp. and Sohu Inc. with outstanding shares worth tens of billions of dollars. They are widely held by investment funds and individuals. A departure would reduce the options American investors have for profiting from China's rapid economic growth.
People speaking for Baidu Inc., traded on the Nasdaq market, and solar panel maker Suntech Power Holdings Ltd., traded on the New York Stock Exchange, declined to comment on how they might be affected. PetroChina did not respond to a request for comment.