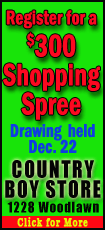 United, Delta, and American -- the nation's three biggest airlines -- said Wednesday that they're within weeks of having their first international flights with Internet service.
It's fairly common for passengers to check email and update Facebook while flying over the U.S. But the air-to-ground signal used by those planes won't work over the ocean. So airlines are installing satellite-based systems to solve that problem.
THE SERVICE
The three airlines have not yet disclosed pricing for the international Wi-Fi. United said prices will depend on the distance of the flight and other factors.
Travelers eager to stream a movie through their Netflix account are likely to be disappointed. Delta's international Wi-Fi systems both will include computer servers on the plane with movies and TV shows that travelers can watch -- for a fee. United has said that it, too, will have on-board streaming video.
For domestic flights, Delta currently charges 99 cents to watch TV shows and $3.99 for a movie.
Speeds on Delta's current domestic Internet connection are good enough for email and basic Web browsing. Delta is upgrading its domestic fleet's Internet connection to make it three times faster.
United hasn't disclosed speeds on its new system, but CEO Jeff Smisek claimed in October that it will be consistently faster than what competitors have.
WHO HAS WHAT
For Internet connections over the U.S., Delta is out front. Roughly 800 Delta planes used on domestic flights -- all but its smallest regional jets -- have onboard Wi-Fi. American has installed it on about 400 planes, or 81 percent of its fleet.
United basically missed the first wave of onboard Wi-Fi -- it's on only 13 planes that fly between the U.S. East and West coasts.
Now it's installing satellite-based Internet connections that work both in the U.S. and overseas. And it expects to have the first plane with that dual capability within the next few weeks and 300 by the end of 2013.
Delta Air Lines Inc. expects to have its first international plane ready for Internet access within 45 days, Chief Operating Officer Stephen Gorman said at an analyst presentation on Wednesday. Its whole fleet should have Internet access in the next 18 months to two years, he said.