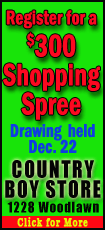 The steep tax increases and spending cuts can be avoided with a successful budget deal, Bernanke said during a news conference after the Fed's final meeting of the year. The Fed's latest forecasts for stronger economic growth next year and slightly lower unemployment assume that happens.
Still, Bernanke said the uncertainty surrounding the resolution is already affecting consumer and business confidence. And it has led businesses to cut back on investment.
"Clearly the fiscal cliff is having effects on the economy," Bernanke said.
Bernanke said the most helpful thing that Congress and the Obama administration can do is resolve the issue quickly.
"I'm hoping that Congress will do the right thing on the fiscal cliff," Bernanke said. "There is a problem with kicking the can down the road."
Bernanke repeated his belief that if the scheduled tax hikes and spending cuts do take effect in January, they will have a significantly adverse effect on the economy, regardless of what the Fed might do.
"We cannot offset the full impact of the fiscal cliff. It's just too big," Bernanke said.
Still, the Fed took more steps Wednesday to try and help boost economic growth and lower unemployment.
After the meeting, the Fed said it would keep its key short-term interest rate near zero as long as unemployment remains above 6.5 percent and inflation stays tame. It was the first time the Fed had linked future rate increases to specific economic markers.