The budget gap rose to $172 billion in November, up from $120 billion in October, the Treasury Department said Wednesday. The November deficit was also 25 percent higher than the same month last year. Last month's deficit was pushed higher by a calendar quirk that pulled about $33 billion in benefits payments into November from December.
The government finished the 2012 budget year with a deficit of $1.1 trillion. President Barack Obama and Congress are under pressure to curb the deficit as part of a budget deal to prevent tax increases and deep spending cuts from kicking in Jan. 1.
With the economy and hiring improving a bit, the government is receiving more tax receipts. Overall tax revenue rose 10 percent in the first two months of the budget year to $346 billion. But spending has risen faster, up $87 billion or 16 percent.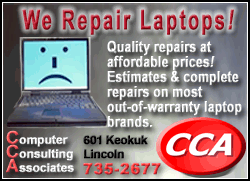 The deficit, in simplest terms, is the amount of money the government has to borrow when revenues fall short of expenses. Last year's deficit was lower than the previous year but still painfully high by historical standards. The budget year ends Sept. 30.
Obama's presidency has coincided with four straight $1 trillion-plus deficits âeuro" the first in history and a record he had to vigorously defend during his re-election campaign. He had promised in February 2009 to cut the deficit in half by the end of this first term.
This year's deficit is closely tied to what happens with the fiscal cliff. Economists fear that the $671 billion in higher taxes and spending cuts, if left in place all year, would push the economy into a recession.
The two sides have traded proposals for an alternative budget deal. Obama has called for $1.4 trillion in new revenue over 10 years, partly by raising taxes on the wealthiest two percent of taxpayers. He has also recommended $400 billion in spending cuts over a decade.