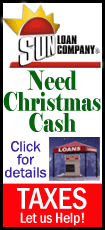 The latest economic forecasts released Wednesday after the Fed's final meeting of the year were little changed from September. But they coincided with a new communication strategy announced by the Fed that links future interest rate hikes with unemployment below 6.5 percent.
The unemployment rate was 7.7 percent in November.
The central bank said that it expects economic growth to improve next year but that it will be no stronger than 3 percent. Growth could increase to 3.5 percent in 2014 and 3.7 percent in 2015.
Unemployment will fall no lower than 7.4 percent next year and 6.8 percent by the end of 2014, the Fed projects. The earliest the Fed sees unemployment dropping below 6.5 percent is the end of 2015.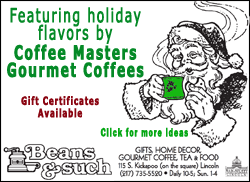 The Fed said it plans to keep its key short-term interest rate near zero as long as unemployment remains above 6.5 percent and inflation is expected to stay below 2.5 percent.
The latest forecast projects inflation will stay at or below 2 percent for the next three years. That gives the Fed more leeway to pursue aggressive stimulus measures.
In an effort to drive the unemployment rate lower, the Fed said after its meeting that it will spend a total of $85 billion a month to sustain an aggressive drive to keep long-term interest rates low. The goal is to encourage more borrowing and spending, which drives economic growth.
The Fed said it will continue buying bonds until the job market shows substantial improvement.
The projections made no mention of the "fiscal cliff," the combination of tax increases and spending cuts that are set to kick next month and threaten to push the economy back into a recession. But the modest growth and gradually lower unemployment next year suggest the Fed is assuming President Barack Obama and Republican lawmakers will reach a budget deal before then to avoid the cliff.
Bernanke has warned that the Fed does not have the tools to offset the damage to the economy if it goes over the cliff.