Buffett's company paid the estate $131,000 per share for the Class A stock, a small premium over Tuesday's closing price of $130,831. The name of the shareholder was not disclosed.
Berkshire said it will now repurchase stock at prices up to 120 percent of book value. That suggests Buffett believes the stock is worth significantly more than that.
Under Buffett's first buyback plan that he announced in 2011, Berkshire would repurchase shares only at prices up to 110 percent of the stock's book value, which is an estimate of the company's value after liabilities are subtracted from assets.
So the change could lead to more buybacks, said Jeff Matthews, who wrote "Warren Buffett's Successor: Who It Is and Why It Matters."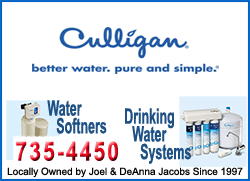 "The old policy was 'We want to buy your stock at prices nobody wants to sell at,'" Matthews said. "This seems more realistic."
Buffett did not immediately respond to questions about Berkshire's stock repurchases. In the past he has said he regrets buying out shareholders at prices less than what the stock is worth.
Berkshire spent $67 million in 2011 on the company's first stock repurchases since Buffett took over in 1965, but there were no share repurchases during the first nine months of this year.
But every time Buffett mentions anything about what he thinks Berkshire's stock might be worth, the market readjusts and the stock price moves above that level, Stifel Nicolaus analyst Meyer Shields said.
After the announcement, Class A shares of Berkshire Hathaway Inc. rose 2.4 percent to close at $134,000. The more heavily traded Class B shares also closed up 2.4 percent, at $89.32.