They worked for months to turn the day into a major payout, luring thousands of lovebirds with the promise of a wedding license bearing the century's last string of identical numbers.
Sin City's share of the weddings business has fallen by a third since 2004, as destinations from New Orleans to New York have gotten into the elopement game.
"From a marketing perspective, it's a very big deal. Numbers are associated with Vegas," said Ann Parsons, marketing director for Vegas Weddings, which runs four of the more than 60 chapels in town. "Unfortunately, it's the last date like that we'll have."
From the rundown courthouse area to the ritzy Strip, chapel programmers jumped at the chance to sell 12-12-12 packages at three times the normal price for a weekday ceremony during the wedding offseason, from November to April.
At the high-end Bellagio, 12 couples paid $5,000 apiece on Wednesday to say their "I do's" near the casino's famous fountains. The 12-12-12 packages, which included an hour of chapel time, a bag of white rose petals and a buffet for two, had sold out weeks before, MGM Resorts spokeswoman Yvette Monet said.
In the absence of any obvious symbolism -- like 7-7-07, which gamblers will recognize as the numbers for a lucky slot machine winner- promoters turned to Chinese numerology.
"One is considered a yang number, while two is considered a yin number. Combining the two can offer new couples balance," the marketing firm Back Bar USA said in a press release announcing its $1,212,120 wedding package that offered the use of a private jet, watches and earrings for the wedding party, and dinner at a Michelin-rated restaurant.
Clark County, the home of Las Vegas, issued 1,224 marriage licenses on the Monday and Tuesday before the 12-12-12 wedding rush. That's three times the business the area would normally see, county spokesman Dan Kulin said.
Triple-digit wedding dates have become a lifeline for struggling chapels, said Joni Moss, a longtime Las Vegas wedding planner and founder of the Nevada Wedding Association.
Over the years, Vegas has become known for such nuptial innovations as drive-thru weddings, over the top themes, and Elvis look-alikes playing minister.
The boom in competition has meant real heartache for the city of lights, where weddings are the second-largest industry after gambling, and the newlywed business brings in about $800 million annually, according to the Las Vegas Convention and Visitors Authority.
The county captured 5.7 percent of the U.S. wedding market in 2004 compared with 4.4 percent in 2010, the last year the stats are available.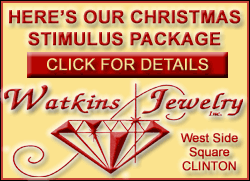 Yet overall, speedy weddings and destination ceremonies are more popular than ever, according to The Wedding Report, an online market research firm.