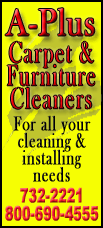 Today's highlight in history:
On Dec. 13, 1862, Union forces led by Maj. Gen. Ambrose Burnside launched futile attacks against entrenched Confederate soldiers during the Civil War Battle of Fredericksburg; the soundly defeated Northern troops withdrew two days later. (It was during this battle that Confederate Gen. Robert E. Lee is said to have remarked: "It is well that war is so terrible, or we should grow too fond of it.")
On this date:
In 1642, Dutch navigator Abel Tasman sighted present-day New Zealand.
In 1769, Dartmouth College in New Hampshire received its charter.
In 1918, President Woodrow Wilson arrived in France, becoming the first chief executive to visit Europe while in office.
In 1928, George Gershwin's "An American in Paris" had its premiere at Carnegie Hall in New York.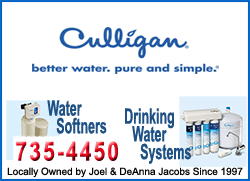 In 1937, the Chinese city of Nanjing fell to Japanese forces; what followed was a massacre of war prisoners, soldiers and citizens. (China maintains as many as 300,000 people died; Japan says the toll was far less.)
In 1944, during World War II, the U.S. cruiser Nashville was badly damaged in a Japanese kamikaze attack that claimed more than 130 lives.
In 1962, the United States launched Relay 1, a communications satellite which retransmitted television, telephone and digital signals.
In 1978, the Philadelphia Mint began stamping the Susan B. Anthony dollar, which went into circulation in July 1979.
In 1981, authorities in Poland imposed martial law in a crackdown on the Solidarity labor movement. (Martial law formally ended in 1983.)
In 1994, an American Eagle commuter plane crashed short of Raleigh-Durham International Airport in North Carolina, killing 15 of the 20 people on board.
In 2000, Democratic presidential candidate Al Gore conceded to Republican George W. Bush, a day after the U.S. Supreme Court shut down further recounts in Florida.
In 2003, Saddam Hussein was captured by U.S. forces while hiding in a hole under a farmhouse in Adwar, Iraq, near his hometown of Tikrit.
Ten years ago: Cardinal Bernard Law resigned as Boston archbishop because of the priest sex abuse scandal. President George W. Bush announced he would take the smallpox vaccine along with U.S. military forces, but was not recommending the potentially risky inoculation for most Americans. The U.N. Security Council condemned "acts of terror" against Israel in Kenya and deplored the claims of responsibility by the al-Qaida terror network. Former Secretary of State Henry Kissinger stepped down as chairman of a panel investigating the Sept. 11 attacks, citing controversy over potential conflicts of interest with his private-sector clients.