AMERICAN CONFERENCE
East
W L T Pct PF PA
New England 10 3 0 .769 472 274
N.Y. Jets 6 7 0 .462 245 306
Buffalo 5 8 0 .385 289 352
Miami 5 8 0 .385 240 276
South
W L T Pct PF PA
Houston 11 2 0 .846 365 263
Indianapolis 9 4 0 .692 292 329
Tennessee 4 9 0 .308 271 386
Jacksonville 2 11 0 .154 216 359
North
W L T Pct PF PA
Baltimore 9 4 0 .692 331 273
Pittsburgh 7 6 0 .538 278 264
Cincinnati 7 6 0 .538 321 280
Cleveland 5 8 0 .385 259 272
West
W L T Pct PF PA
Denver 10 3 0 .769 375 257
San Diego 5 8 0 .385 292 281
Oakland 3 10 0 .231 248 402
Kansas City 2 11 0 .154 195 352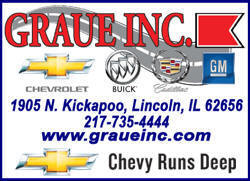 NATIONAL CONFERENCE
East
W L T Pct PF PA
N.Y. Giants 8 5 0 .615 373 270
Washington 7 6 0 .538 343 329
Dallas 7 6 0 .538 300 314
Philadelphia 4 9 0 .308 240 341
South
W L T Pct PF PA
Atlanta 11 2 0 .846 337 259
Tampa Bay 6 7 0 .462 354 308
New Orleans 5 8 0 .385 348 379
Carolina 4 9 0 .308 265 312
North
W L T Pct PF PA
Green Bay 9 4 0 .692 323 279
Chicago 8 5 0 .615 308 219
Minnesota 7 6 0 .538 283 286
Detroit 4 9 0 .308 320 342
West
W L T Pct PF PA
San Francisco 9 3 1 .731 316 184
Seattle 8 5 0 .615 300 202
St. Louis 6 6 1 .500 236 279
Arizona 4 9 0 .308 186 292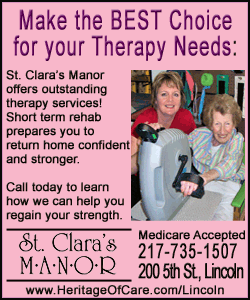 Thursday's game
Denver 26, Oakland 13
Sunday's games
St. Louis 15, Buffalo 12
Washington 31, Baltimore 28, OT
Dallas 20, Cincinnati 19
San Diego 34, Pittsburgh 24
N.Y. Jets 17, Jacksonville 10
Carolina 30, Atlanta 20
Indianapolis 27, Tennessee 23
Cleveland 30, Kansas City 7
Philadelphia 23, Tampa Bay 21
Minnesota 21, Chicago 14
San Francisco 27, Miami 13
Seattle 58, Arizona 0
N.Y. Giants 52, New Orleans 27
Green Bay 27, Detroit 20
Monday's game
New England 42, Houston 14
Thursday, Dec. 13
Cincinnati at Philadelphia, 8:20 p.m.
Sunday, Dec. 16
Green Bay at Chicago, 1 p.m.
N.Y. Giants at Atlanta, 1 p.m.
Denver at Baltimore, 1 p.m.
Minnesota at St. Louis, 1 p.m.
Jacksonville at Miami, 1 p.m.
Indianapolis at Houston, 1 p.m.
Washington at Cleveland, 1 p.m.
Tampa Bay at New Orleans, 1 p.m.
Seattle vs. Buffalo at Ralph Wilson Stadium, 4:05 p.m.
Carolina at San Diego, 4:05 p.m.
Detroit at Arizona, 4:05 p.m.
Kansas City at Oakland, 4:25 p.m.
Pittsburgh at Dallas, 4:25 p.m.
San Francisco at New England, 8:20 p.m.
Monday, Dec. 17
N.Y. Jets at Tennessee, 8:30 p.m.
Copyright 2012 The Associated Press. All rights reserved. This material may not be published, broadcast, rewritten or redistributed.