Illini now ranked No. 10!
By Jeff Mayfield

Send a link to a friend
[December 12, 2012] My son used to love to watch the animated film classic "Chicken Little." If you don't know the story, Chicken Little is beaned by a chunk of the sky, although we later find out that it's actually a sophisticated heat shield from an alien spaceship. At any rate, you may remember that Chicken Little tries to sound the alarm that the sky is falling but is knocked cuckoo by the chunk and can't speak in discernible sentences. All of that leads to the village believing that Little has just been crying wolf, and he becomes irrelevant, even ignored, for most of the rest of the story.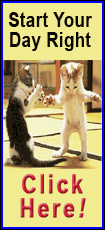 I have felt a little (no pun intended) like Chicken Little when it comes to this year's edition of the Illinois Fighting Illini men's basketball team. Heck, I wasn't even all that excited when the new coach was hired. I should've been, but I wasn't. I mean coach John Groce and I have things in common.

First of all, he played for one of my friends, Paul Patterson up at Taylor University in beautiful downtown Upland, Ind. If you haven't been to Upland, well, you haven't been anywhere! Coach Groce understands Christian college basketball. So, as a former player and head coach at Lincoln Christian University (it was Lincoln Christian College when I was there), I should've been ecstatic when they hired a "brother" to coach the Illini ... but I wasn't (we also have some faith and church similarities, but I'll save them for another day ...).

Coach Groce also toiled as an assistant coach for many years. As a former assistant coach at times throughout my career, I should've welcomed a coach with his pedigree instantly ... but I didn't. He also spent time as a head coach. He took a small mid-major from the Mid-American Conference, Ohio University, all the way to the Sweet 16 last season. I should've been so excited to get an up-and-coming coach like him ... but, I wasn't. He had spent time working with one of the best Big 10 programs in the last two to three decades as he worked for Thad Matta at Ohio State. I should've been doing back flips and cartwheels when I found out we landed him ... but, I wasn't.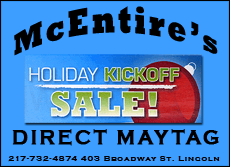 I wanted an older, seasoned coach. I wanted a coach with tons of experience. I wanted a coach who had gotten his teams to the Final Four and maybe won one. I know those coaches are rare. I know they are few and far between. I know they are not cheap. In fact, I know that they cost a bundle, but your point is??? And that's all I wanted ( ... and this lamp, that paddle ball and that remote control ...).
So, basically, over my objections and over my almost dead body, the university decided to go against my wishes in bringing in John Groce. I don't know whether it will turn out to be a brilliant decision or not. It sure looks like a heckuva good choice right about now, doesn't it? Did I mention that the newest polls just came out Monday afternoon? Did I mention that Illinois is now ranked No. 10 in the nation?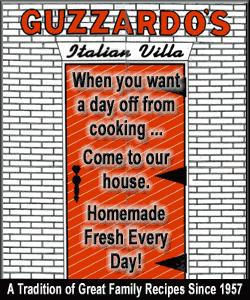 Can I say it? The sky is falling ... the sky is falling ... the sky is falling! Just by even typing in these words I feel like a chunk of the sky must've landed on my head. And now I'm trying to tell you wonderful LDN Illini fans that your beloved Fighting Illini are ranked in the top 10 in the country? Please don't call the men in white lab coats ... please don't have them haul me away ... please don't let them put me in a straightjacket... It's true -- we're 10-0!
I also didn't like the fact that the agreement we signed with Gonzaga a few years ago included us playing them at their place (The Kennel, where the Zags were 110-7 going into the game with Illinois last Saturday night). I didn't like the matchup at all. That place is a circus, a carnival and a Mardi Gras all going on at once. IF you can survive all of that before the game even tips, you get to withstand their bombardment of 3-point specialists and a covey of 7-foot-tall, beefy, stout and rugged big men. To me, that spelled like a recipe for disaster just waiting to happen.
I did feel like Coach Groce had improved our Illini somewhat going into the contest, but I also felt like there was so much more work to be done before we played a team like Gonzaga. In fact, I thought it might take most of this year and part of next to get this team back to where it needs to be. Maybe we're a bit ahead of schedule. Maybe we're just on a roll. Maybe we'll have some ups and downs this season. Maybe we'll take our lumps.
But right now I'm running through the parking lot without my coat on because I just found out that Coach Groce has our Illini ranked No. 10 in both polls! "You can dance if you want to!" I know I am. The sky is falling ... the sky is falling ... the sky is falling, but all I know is that the Illini are ranked in the top 10 in the country. Go crazy, folks -- go crazy... and GO, ILLINI!!!
(Illinois beat Norfolk State 64-54 Tuesday night and upped their record to 11-0. No report is available as LDN staffers are unable to attend games this week.)
[By JEFF MAYFIELD]
Respond to the writer at jmayfield@ctitech.com.