Syngenta breaks ground for major expansion at its Clinton research and development facility
Clinton to be largest Syngenta corn and soybean test site in North America

Send a link to a friend
[December 13, 2012] MINNETONKA, Minn. -- Syngenta broke ground Tuesday for the expansion of its Clinton, Ill., corn and soybean research and development facility. Construction is expected to be complete in mid-2013. Upon completion, Clinton will be Syngenta's largest corn and soybean trialing site in North America.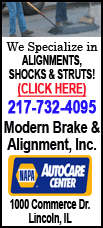 Syngenta employees were joined at the groundbreaking by DeWitt County and local government officials and civic and agricultural leaders.

Ramtin Ahmadi, North America R&D business practice and megasites lead for Syngenta, said the enhanced research and development capability coming to Clinton demonstrates Syngenta's commitment to R&D innovation and global leadership in corn and soybean breeding.

"The promise of agricultural technology is delivering in unprecedented ways," Ahmadi said. "We are reaching a new level of performance now, and the long-term future -- for farmers, consumers and our environment -- is very bright. Initiatives like this will enable us to optimize our $1.4 billion annual investment in global research and development."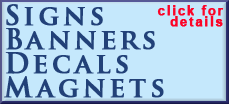 The 700-acre Clinton site supports 144,000 soybean and 235,000 corn trials annually and houses soybean growth rooms for North America. The location includes 90 acres of nursery for corn and 60 acres of nursery for soybeans. The expanded Clinton facility will enable Syngenta to bring innovations to market more quickly and help corn and soybean farmers grow more from less.
The Clinton expansion includes:
Tripling in size of the soybean growth rooms -- which will enable the turn of as many as four crops a year.

An increase in the existing site capacity.

Construction of grain and seed cold storage and a new equipment maintenance shop and machinery storage building.
Jerry Johnson, head of Syngenta's Heartland East Commercial Unit, said the Clinton expansion is aligned with Syngenta's commitment to thinking like a grower, targeting individual farming challenges and taking a more holistic approach to developing and delivering integrated crop solutions.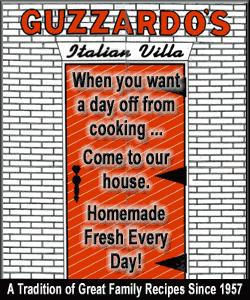 "Our goal is to provide solutions to help farmers achieve at least a 70 percent increase in food production by 2050," Johnson said. "Research and development conducted here will help us develop integrated solutions for our customers by combining our expertise in bioscience, chemistry, crop genetics and agronomy. Thinking like a grower and developing integrated solutions will better enable us to help farmers feed a growing world."
According to Syngenta site manager Nelson Thorp, the Clinton facility has a rich history of serving the seed industry, dating back to 1936, when his family started a seed business on their farm at that location.
"Syngenta is proud to be expanding its presence in Clinton and building on its legacy here," Thorp said. "This represents more than a $12 million investment in the local economy and reinforces our continuing commitment to corn and soybean research and development right here in the heart of the Corn Belt."

___
Syngenta has more than 26,000 employees in more than 90 countries. The company's purpose is to bring plant potential to life. Through world-class science, global reach and commitment to its customers, the company helps to increase crop productivity, protect the environment, and improve health and quality of life. For more information, visit www.syngenta.com.
[Text from file received from Syngenta]