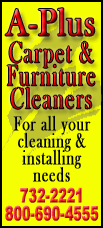 The Dow Jones industrial average finished down 74.73 points, or 0.6 percent, to 13,170.72.
House Speaker John Boehner, speaking to reporters in Washington before noon, said that the White House was so resistant to cutting government spending that it risked pushing the country off the "fiscal cliff."
The "cliff" is tax increases and government spending cuts that take effect Jan. 1 unless Congress and the White House reach a deal to avert them. Economists have warned that the tax increases and spending cuts could eventually lead to a recession.
Shortly after Boehner spoke, Obama told reporters that a deal was "still a work in progress." Asked about Boehner's assertion that he was waiting to hear more from the president, Obama said only, "Merry Christmas."
The Dow drifted lower all day and was down 98 points at its low, just after 3 p.m. EST. Then the Obama administration said that the president and Boehner would meet later Thursday at the White House.
Stocks still finished in the red. The Standard & Poor's 500 index dropped 9.03 points, or 0.6 percent, to 1,419.45. It was the first loss for the S&P in six days, tying its longest winning streak since early August.
The Nasdaq composite index dropped 21.65 points to 2,992.16.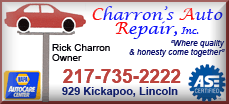 The decline in stocks came despite the fourth straight weekly drop in applications for unemployment benefits. Applications fell 29,000 last week to 343,000, the second-lowest this year, the Labor Department reported.
Energy, health care and technology stocks fell the most, and consumer staples stocks were down only slightly. All 10 categories of stock in the S&P 500 index finished lower.
Best Buy shot up $1.94, or 16 percent, to $14.12 after a newspaper reported that the founder of the troubled electronics chain will make a bid of up to $6 billion for the company by the end of the week.
CVS Caremark climbed 96 cents, or 2 percent, to $48.50 after issuing a profit prediction for next year that was ahead of Wall Street expectations. The company also raised its dividend.
On Wednesday, the Dow declined for the first day in five. Stocks rallied in the afternoon after the Federal Reserve tied its pledge of super-low interest rates to an improvement in the unemployment rate, but the rally faded.
The Fed said it would hold interest rates super-low until the unemployment rate drops below 6.5 percent, a threshold the Fed believes may not be breached until the end of 2015. The rate is 7.7 percent today.