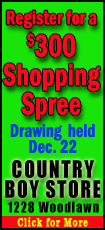 Thursday's move renews for a year a program that was expanded in November 2011 in response to Europe's debt crisis. It had been set to expire in February.
The program lets central banks swap their currencies at the U.S. Federal Reserve in exchange for dollars. Commercial banks can then borrow dollars, the dominant currency of trade, at low rates. Central banks pay the Fed interest on the dollars they lend to commercial banks.
The move is intended to help stabilize a global financial system straining from Europe's financial crisis and slowing growth worldwide. The alliance of 17 European countries that use the euro is in recession, with unemployment at a record high 11.7 percent.
The central banks issued news releases simultaneously Thursday in a coordinated signal to investors and lenders that they will continue to try to ease global financial strains.
Still, economists noted that the dollar swaps aren't being heavily used, a sign that most banks have enough dollars to make dollar-denominated loans. As of last week, the Fed has about $12.2 billion in dollar swaps outstanding, down from $109 billion in February. The record high of $583.1 billion was set in December 2008, at the height of the financial crisis.
"This announcement is largely symbolic," said Sung Won Sohn, an economics professor at the Martin Smith School of Business at California State University. "The Fed and the other central banks are telling the markets that they are still around and willing to help out if they are needed."
Taking part in Thursday's announcement, besides the Federal Reserve, were the European Central Bank, the Bank of England, the Swiss National Bank and the Bank of Canada. The Bank of Japan is to consider the measure at its next meeting. The ECB also said it would continue its operations to lend dollars to banks for one week and three months.