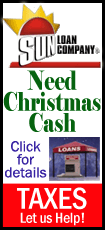 The company unveiled new versions of its top-selling Chevrolet Silverado and GMC Sierra on Thursday, aiming to get them to showrooms by late spring or early summer.
The timing is good. Truck sales are growing after a five-year slump. And the new pickups replace models that were last revamped in 2007. That means GM dealers are offering pickups that are dated compared with newer Fords and Rams -- and it is hurting sales.
GM says the 2014 trucks should put Chevy and GMC ahead of the competition in styling and performance. The trucks look a little more aggressive and aerodynamic. They will have quieter cabs, and updated steering, suspensions and brakes, GM says.
Gas mileage and pricing of the trucks were not released, although GM North American President Mark Reuss says customers will be surprised by the prices. A 2013 base model Silverado costs about $24,600.
Reuss says the new pickups are 200 pounds lighter than Ford and Chrysler competitors. That will boost gas mileage, although GM won't say by how much.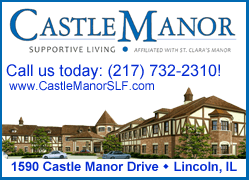 The trucks should close the gap with Ford's F-150 and Chrysler's revamped Ram, especially if the engines are more powerful and efficient, says Jeff Schuster, senior vice president of forecasting for LMC Automotive, a Detroit-area firm that tracks auto sales trends.
"The focus that they really put into these trucks, I think, gets them there," he said.
He was impressed by GM's attention to detail. For example, there's a step built into the rear bumper to gain access to the bed. And the doors fit into recesses in the body to make the trucks quieter.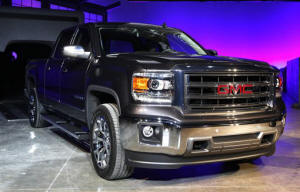 GM offers three revamped engines: a 262-horsepower, 4.3-liter V-6 that GM says can tow a substantial trailer; a 325-horsepower, 5.3-liter V-8 that will get better mileage than the 22 mpg the current model gets on highways; and a 6.2-liter V-8 with 376 horsepower.
GM, which has been building Chevy trucks for 95 years, says the new models should hit the market at a good time.
Pickups are starting to sell again. The housing industry, which has a direct relationship to pickup sales, is strengthening and should be in even better shape when the weather improves this spring. Finally, the average age of a pickup in the U.S. is 10.4 years, GM says. More people will need to replace their aging vehicles.