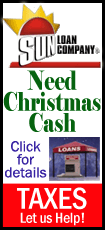 But in the nominations announced Thursday, the Golden Globes didn't throw too many wrinkles into the awards season horse race leading up to the Academy Awards (which has had its own questionable choices in the past). Still, in parsing the nominations, there were some intriguing surprises as well as some inevitable questions, most notably: Salmon fishing where?
Yemen. The answer is Yemen. Yes, Lasse Hallstrom's romantic comedy "Salmon Fishing in the Yemen" reeled in three unlikely nominations: best picture, comedy or musical; Emily Blunt for best actress, comedy or musical; and Ewan McGregor for best actor, comedy or musical. The film, which had a small run in theaters in the spring, is about an eccentric Yemeni sheik (Amr Waked) who turns to a British salmon expert (McGregor) to bring thousands of salmon to his country. Most critics didn't bite.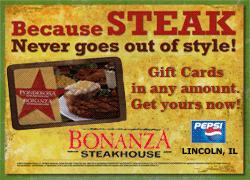 The acclaimed, low-budget "Beasts of the Southern Wild" has generally been seen as a plucky underdog in the awards season, but the film and its young star, Quvenzhane Wallis, yielded no nominations from the Globes. Instead, the Globes -- which tend to favor more seasoned stars -- followed the lead of the New York Film Critics Circle, nominating Rachel Weisz for best actress for the little-seen "The Deep Blue Sea."
The HFPA responded strongly to Quentin Tarantino's Spaghetti Western-style slavery epic "Django Unchained," giving it five nominations: best picture, drama; best director (Tarantino); best screenplay (Tarantino); and two for best supporting actor (Christoph Waltz, Leonardo DiCaprio). Though the academy may be more divided on the film, "Django" could be emerging similarly to Tarantino's last film, "Inglourious Basterds," which landed eight Oscar nominations.
Ang Lee's 3-D fantasy adventure "Life of Pi" also fared well, with nominations for best picture (drama), best director (Lee) and best score (Mychael Danna). Tarantino and Lee likely squeezed out directors David O. Russell ("Silver Linings Playbook") and Tom Hooper ("Les Miserables"). Hooper, who directed the Oscar-winning "The King's Speech," seemed a particularly likely nominee, but the HFPA didn't go crazy for the musical, which might have also yielded more supporting actor nominations.