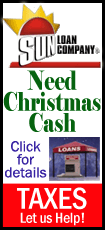 The draft has pitted Egypt's Islamists against the country's liberals, minorities such as Christians and a large sector of moderate Muslims. Liberal and secular activists charge that it opens the door to rights abuses and Islamist domination.
The densely written document was passed by an 85-member constituent assembly composed of mostly Islamists earlier this month. President Mohammed Morsi, from the fundamentalist Muslim Brotherhood, rushed it to a vote scheduled for the next two Saturdays.
Earlier, liberals and church representatives withdrew from the panel drafting the charter, protesting the efforts of its Islamists to pass articles and embed others with clauses that could usher in a theocracy.
The wording of the charter opens the doors, critics say, to Islamic clerics having a say over legislation and civil liberties. It also defers to Islamic Shariah laws and cripples the country's most prestigious court, the Supreme Constitutional Court.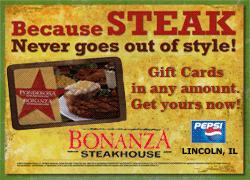 Spasms of violence have erupted over the past three weeks between pro- and anti-Morsi camps and fears of more violence loomed over Egypt on the eve of the referendum.
Egyptian Coptic Christian churches called for mass prayers overnight to ask God for help. Thousands of Coptic worshippers crammed into a mountain church in a Cairo suburb, raising their hands toward the sky and breaking into tears during prayers.
On Thursday, Egypt's most prominent opposition leader and Nobel Peace Prize laureate Mohamed ElBaradei appealed to Morsi to postpone the referendum, form a new constituent assembly and produce a better document that would satisfy all Egyptians' aspirations in order to "avert the specter of civil war."
"Fear God, Dr. Morsi," ElBaradei said in a televised speech.
ElBaradei is also leading the National Salvation Front of opposition groups, which has rallied tens and sometimes hundreds of thousands of protesters in front of the presidential palace in the past weeks.
The alliance was organizing a new demonstration Friday to urge Egyptians to vote "no" for the new constitution in the referendum.
Meanwhile, the Coalition of Islamist Forces is campaigning and describing a vote in favor of the draft as a "yes" to Islam. It is also staging its own rally later Friday in Cairo.
Rights groups are warning of possible fraud during the voting, given that most judges -- who are required by law to monitor the vote -- are boycotting the referendum.
Meanwhile, the Carter Center, the main international group monitoring earlier Egyptian voting since last year's uprising that toppled authoritarian leader Hosni Mubarak, said it would not deploy monitors for the referendum because of the government's late release of monitoring regulations.
The absence of the center, founded by former U.S. President Jimmy Carter, increases the likelihood that the rushed process could undermine the constitution's legitimacy if it passes.
Abroad, expatriates were voting in Egyptian diplomatic missions on Friday for the third day.
[Associated Press; By MAGGIE MICHAEL]
Copyright 2012 The Associated Press. All rights reserved. This material may not be published, broadcast, rewritten or redistributed.