Today's highlight in history:
On Dec. 14, 1962, the U.S. space probe Mariner 2 passed Venus at a distance of just over 21,000 miles, transmitting information about the planet, such as its hot surface temperatures and predominantly carbon dioxide atmosphere.
On this date:
In 1799, the first president of the United States, George Washington, died at his Mount Vernon, Va., home at age 67.
In 1819, Alabama joined the Union as the 22nd state.
In 1861, Prince Albert, husband of Queen Victoria, died at Windsor Castle at age 42.
In 1911, Norwegian explorer Roald Amundsen (ROH'-ahl AH'-mun-suhn) and his team became the first men to reach the South Pole, beating out a British expedition led by Robert F. Scott.
In 1918, "Il Trittico," a trio of one-act operas by Giacomo Puccini, premiered at New York's Metropolitan Opera House. (The third opera, "Gianni Schicchi (SKEE'-kee)," featured the aria "O Mio Babbino Caro," which was an immediate hit.)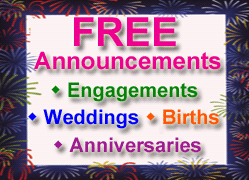 In 1936, the comedy "You Can't Take It With You" by George S. Kaufman and Moss Hart opened on Broadway.
In 1946, the United Nations General Assembly voted to establish U.N. headquarters in New York.
In 1961, a school bus was hit by a passenger train at a crossing near Greeley, Colo., killing 20 students.
In 1972, Apollo 17 astronauts Harrison Schmitt and Eugene Cernan concluded their third and final moonwalk and blasted off for their rendezvous with the command module.
In 1975, six South Moluccan extremists surrendered after holding 23 hostages for 12 days on a train near the Dutch town of Beilen (BY'-luhn).
In 1981, Israel annexed the Golan Heights, which it had seized from Syria in 1967.
In 1986, the experimental aircraft Voyager, piloted by Dick Rutan and Jeana Yeager, took off from Edwards Air Force Base in California on the first non-stop, non-refueled flight around the world.