No luck there.

Instead, the Railers take to the road to face another of the Central State Eight conference's best teams, Springfield Southeast. The Spartans enter the game with a record of 5-1 and a 2-0 mark in conference play. Lincoln is 5-2, with a 1-1 mark in conference play.

Southeast is led by two familiar faces at guard: Herman Senor and Jagger Anderson. Senor and Anderson have played critical roles for the Spartans since their freshman seasons, when they each hit big shots to lead Southeast to a sectional victory over Lincoln in 2010. Senor has also been a thorn in Lincoln's side on the football field; the starting quarterback and kicker hit a game-winning field goal in the final seconds to defeat the Railers at Handlin Field this season.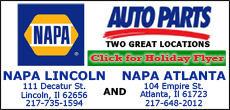 But, much of their success this season can be attributed to the improved play of 6-foot-8 center Jalen Henry. Henry enters the game averaging nearly a double-double, with 13.2 points and 9.7 rebounds per game. Anderson and Senor average 18.0 points per game and 16.7 points per game, respectively.
Lincoln coach Neil Alexander described Southeast as a versatile team that can play almost any brand of basketball without problems.
"They can beat you a lot of different ways, and they can beat you any style you want to play also. That's one thing that makes them unique," said Alexander. "They can compete against teams that run up and down the floor, and they'll compete against teams that want to slow it down. They'll play any style really well. They're really well-coached and their kids really know how to play."
Another indicator that the game could be close? Lincoln and Southeast share Cahokia as a common opponent. The Railers fell to Cahokia 56-51 during their Thanksgiving tournament. A week later, the Spartans met Cahokia and lost 63-60.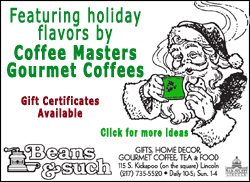 Railers get No. 4 seed in Collinsville tourney
Friday's contest is the first of a potential three meetings between the Railers and Spartans. The two teams will meet at Roy S. Anderson Gymnasium on Jan. 26 but could also face off at the Schnucks Holiday Classic in Collinsville later this month.
Pairings for the annual tournament came out this week. Lincoln earned the No. 4 seed, while Southeast was seeded third. Another Central State Eight rival, Chatham-Glenwood, earned the No. 2 seed, while Belleville East, led by University of Illinois recruit Malcolm Hill, was given the No. 1 seed in the tournament. Only the top four teams in the tournament are seeded.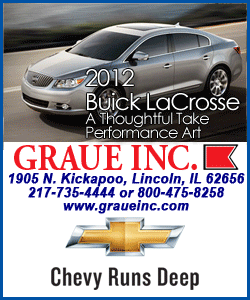 Lincoln's first game in the tournament is set for Dec. 27 at 1 p.m., when the Railers take on Oakville, Mo.
Alexander said he felt fortunate to be seeded in the tournament, especially after last week's loss. But the coach also cautioned against overlooking Oakville.
"I thought it was a pretty good favor, really. I thought if we won the game Friday night, we'd have a shot at a pretty good draw," said Alexander. "It didn't work out that way, so I think we got pretty lucky to be seeded.
"I'm not sure Oakville is a good draw. I saw where they beat McCluer North the other night, and McCluer won the tournament a year ago. I'm not sure how good of a draw we got, and being the No. 4 seed makes people want to beat you. We just have to be prepared."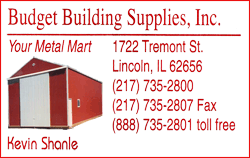 Crimson flashback
Last week's heartbreaking loss to Jacksonville on a buzzer-beater was eerily familiar for Alexander.
In their opening regional game of the 2000 IHSA tournament, the Railers lost to Jacksonville on a buzzer-beater at Roy S. Anderson Gymnasium as well.
Last week's game-winner from Crimson forward Blake Hance came from nearly the same spot on the floor.
"A lot," said Alexander when asked if he'd thought about the 2000 buzzer-beater at all this week. "I still don't know where we were at (last Friday). I think we left the gym at halftime. The (2000 shot) was more on the wing.
"But the bottom line is, you can't put yourself in the situation where it comes down to the last-second shot. When you're up 10, and you don't score in the fourth quarter when you're up by eight, it really sits with you. It did this week."
[By JUSTIN TIERNEY]
Railer-related information: www.railerbasketball.com